The Shadow Conspiracy
Are You Scared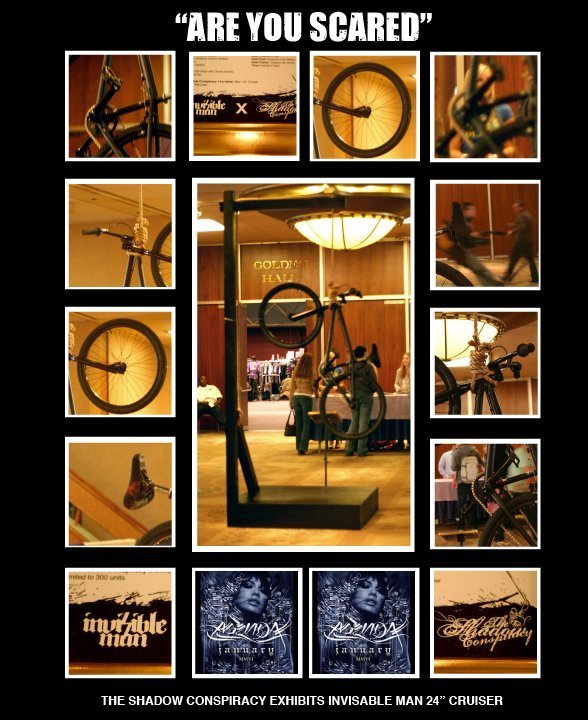 I am sure by now you have all seen the press about the Invisible:man
x The Shadow Conspiracy 24″ cruiser. The bike is really breaking down the so
called barriers BMX has had in the past. In January we were asked to attend
a trade show called Agenda. A tradeshow that is against the norm of what has
been out there for years. I would say for the BMX world it is like the
Sub-division trade show that Steve and the FBM crew puts on. It is amazing they are offering a forum for small and big brands to showcase
them self's to dealers world wide with out all the bullshit bigger shows
bring to the table due to their size.
We were asked by the Agenda staff to bring the Invisible:man x Shadow bike
to exhibit it along with Sneaker pimps show. For me that was the biggest
complement for us. We were not there to sell we just displayed the bike as
art. We built a Gallows / noose that the bike hung from. People were
tripping. No one has ever shown a bike in this manner and to have it at a
non BMX show just tripped people out. That was our plan, we wanted to make a statement, here we are!