Custom Coffin Birdhouse
Jake Conard
Jake Conard and Eben Krackau are the hands behind the infamous Shadow Coffin ledges that you've been seeing pop up all around the world. The two have built each and every ledge since the first Texas Toast and continue to do so to this day.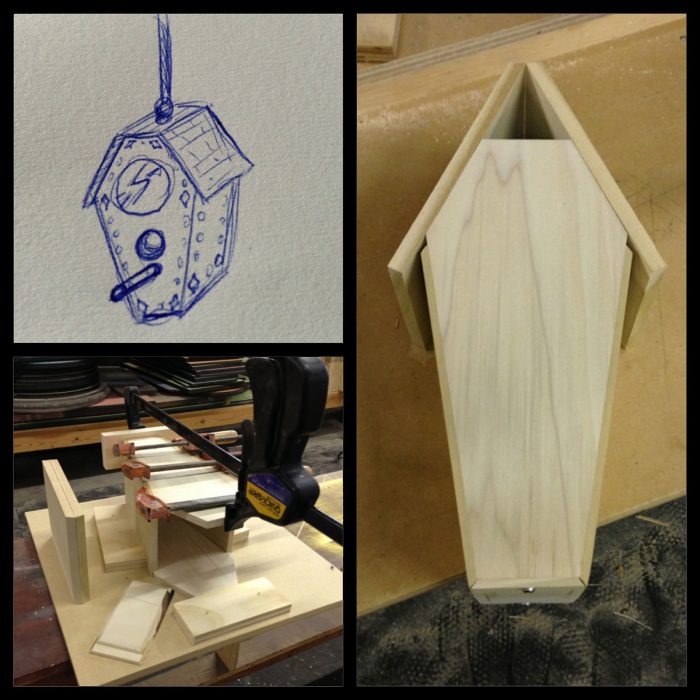 Eben recently moved into a new home and Jake came up with a rad house warming present with this custom coffin birdhouse. Starting with a rough idea, he went to work.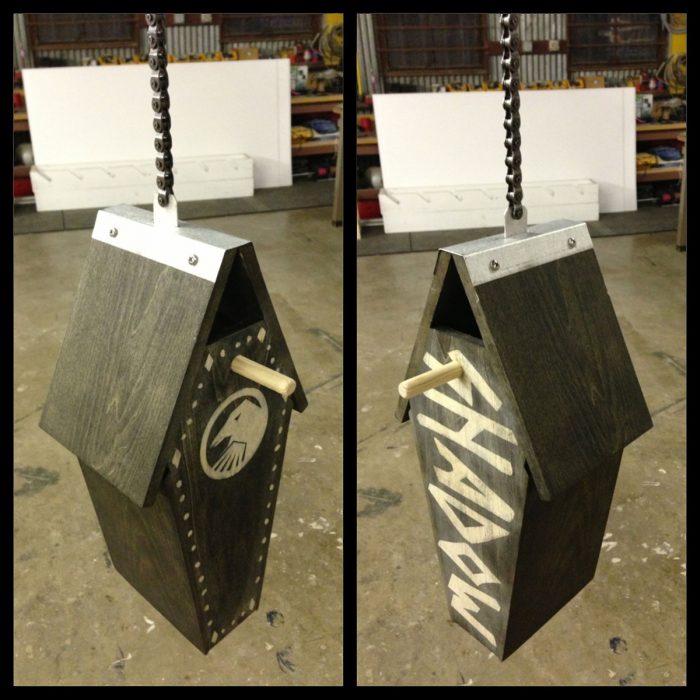 And ended up with one of the sickest bird houses I've ever seen. Check out the Shadow Interlock hanger that he came up with to tie the whole thing together. Now that's detail.


Just as handy with a bike as he is with wood. Jake Conard slingin' the bars after a hard days work.