Happy Friday the 13th
from The Shadow Conspiracy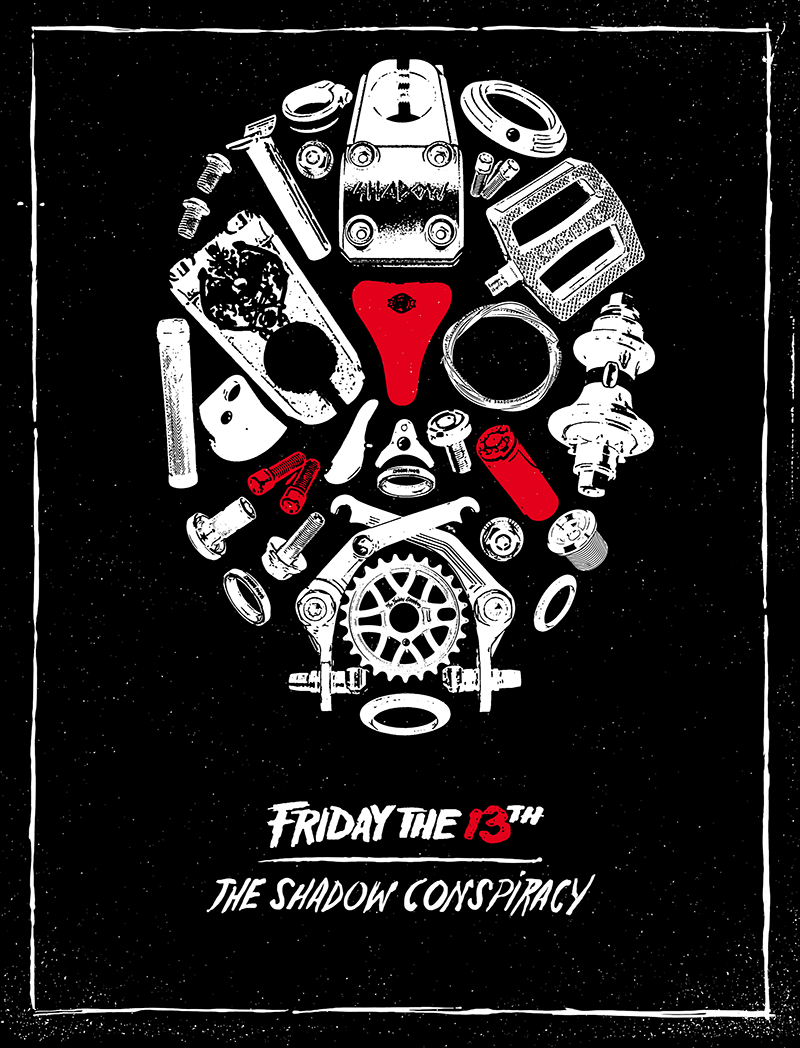 Our resident madman behind the pen Arnaud put together this killer poster to celebrate
Friday the 13th. You never know what's going to come out of his brain next.
Check out his site here to see more of his work.
Download a full res version of the poster here to plaster all over your walls and
get your ki ki ki, ma ma ma on.