Introducing the Shadow Classic Helmet Line
Supporting the BMX lifestyle is what Shadow is all about! In order for rider's to continue living out their passion they need to stay healthy. With this thought in mind, we focused hard on designing the best performing helmets available. From the highest grade materials to the obsessive details, we put in the extra effort to offer the highest contribution to rider health and safety. We take much pride in introducing you to the next level of brain preservation, the Shadow Classic Helmet Line.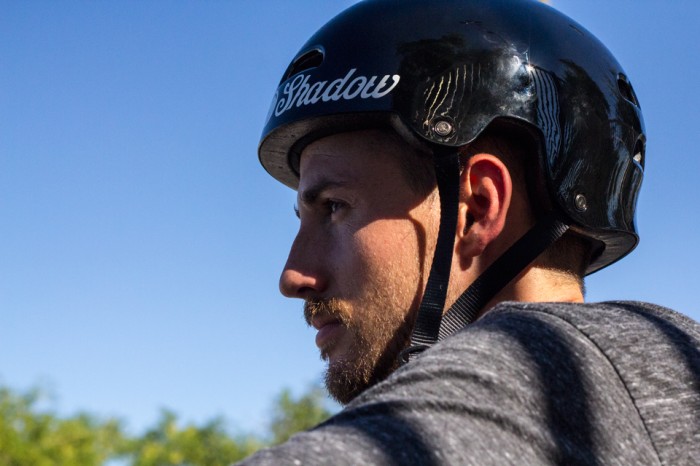 The Shadow Classic helmets are constructed with a high impact ABS hard shell with a light EPS core liner for even distribution of force upon impact. Two sets of our breathable foam pads ensure a custom fit for each rider's personal needs.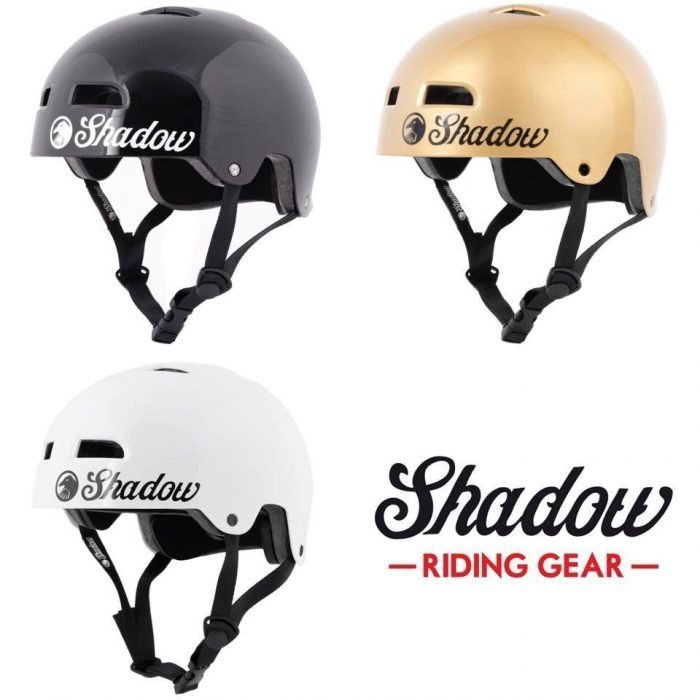 Our 10 vent shell was designed to be lightweight and offer the rider great ventilation without compromising the helmet structure and durability. With such attention to detail it's no surprise that the Classic helmets surpassed all CE and CPSC standards while being vigorously laboratory tested to the highest possible degree. - ABS Hardshell construction with light EPS core liner - Shadow Crow Head rivets and Classic woven labels - 2 sets of padding included for custom fitting - Surpasses all CE and CPSC Standards - Weight: 400 grams - Sizes: youth (46-50 cm), SM/MD  (50-56 cm), LG/XL  (58-61 cm)