Introducing the new
Shadow Featherweight In-Mold Helmet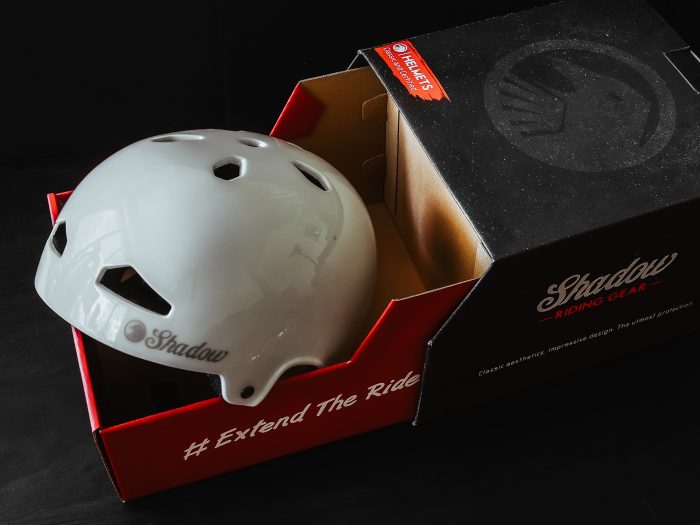 Shadow is proud to introduce our brand new Featherweight In-Mold Helmet. The result of one of our most technical projects to date, this helmet is the latest and greatest edition to Shadow's ever growing Riding Gear category. Read on and follow our journey to create one of the best looking, most comfortable, and lightest action sports helmets ever.


Click Play and watch our Featherweight In-Mold Helmet commercial!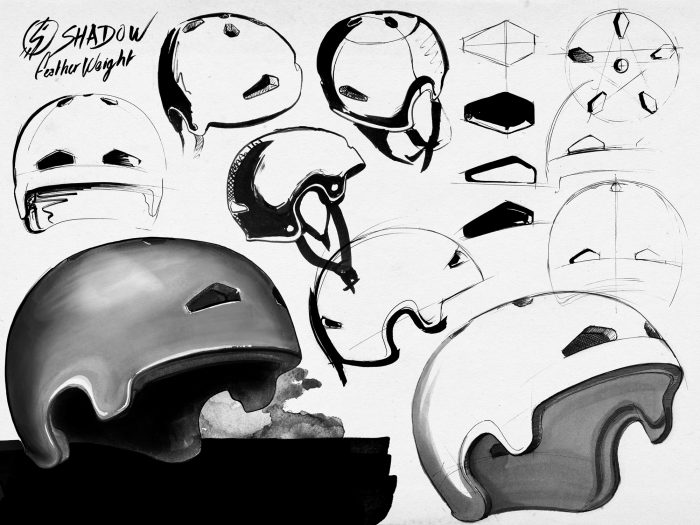 Our goal when creating the new Shadow Featherweight In-Mold helmet was to make a low profile, close-fit helmet that would combine classic aesthetics with modern technology resulting in an extremely lightweight and protective final product that still looks good.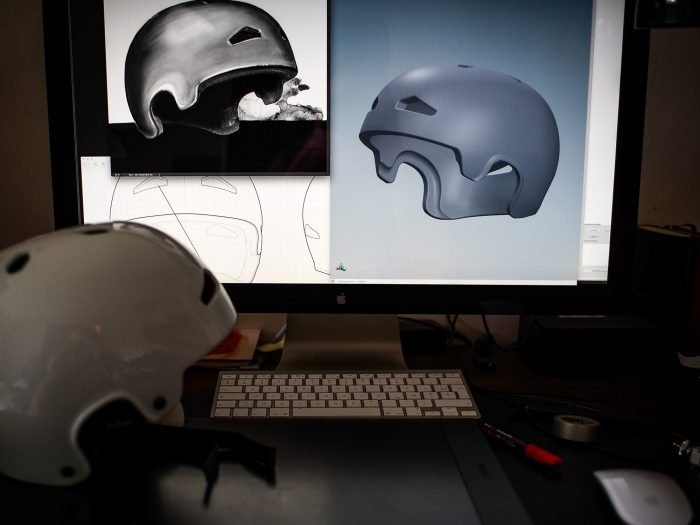 Designed to sit low on your head, we've recessed the area around your ear to give better clearance, ensuring a close fit and tight look. With carefully designed curves all around, the Shadow Featherweight In-Mold helmet has longer sideburns, with an extended lip around the back and ear area to help give better integration with face lines while adding extra protection.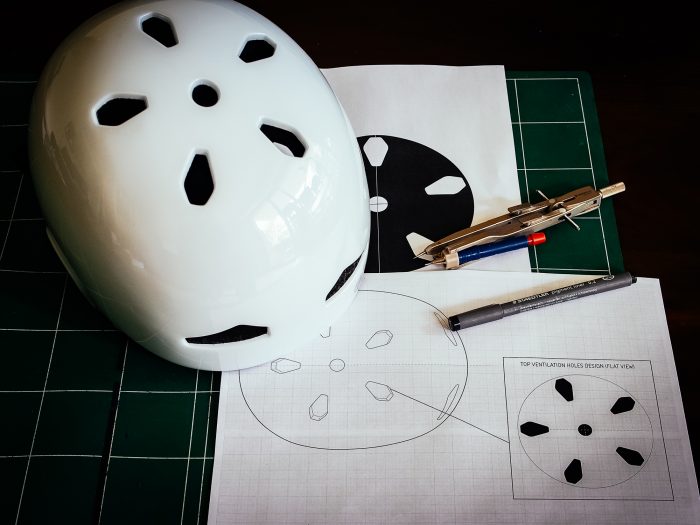 Vent holes play a big part in the comfort and identity of a helmet. Inspired by our Shadow coffin shape, the Featherweight In-Mold helmets unique vent holes have been carefully placed to provide excellent airflow while still giving it a distinctive look.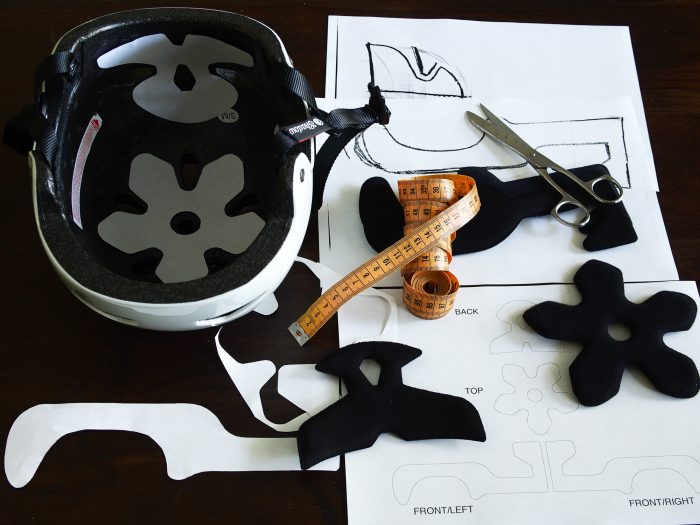 Our internal padding was created to retain a slim look while still being comfortable and providing support. Each helmet comes with two sizes of padding so you can pick which set will fit you best.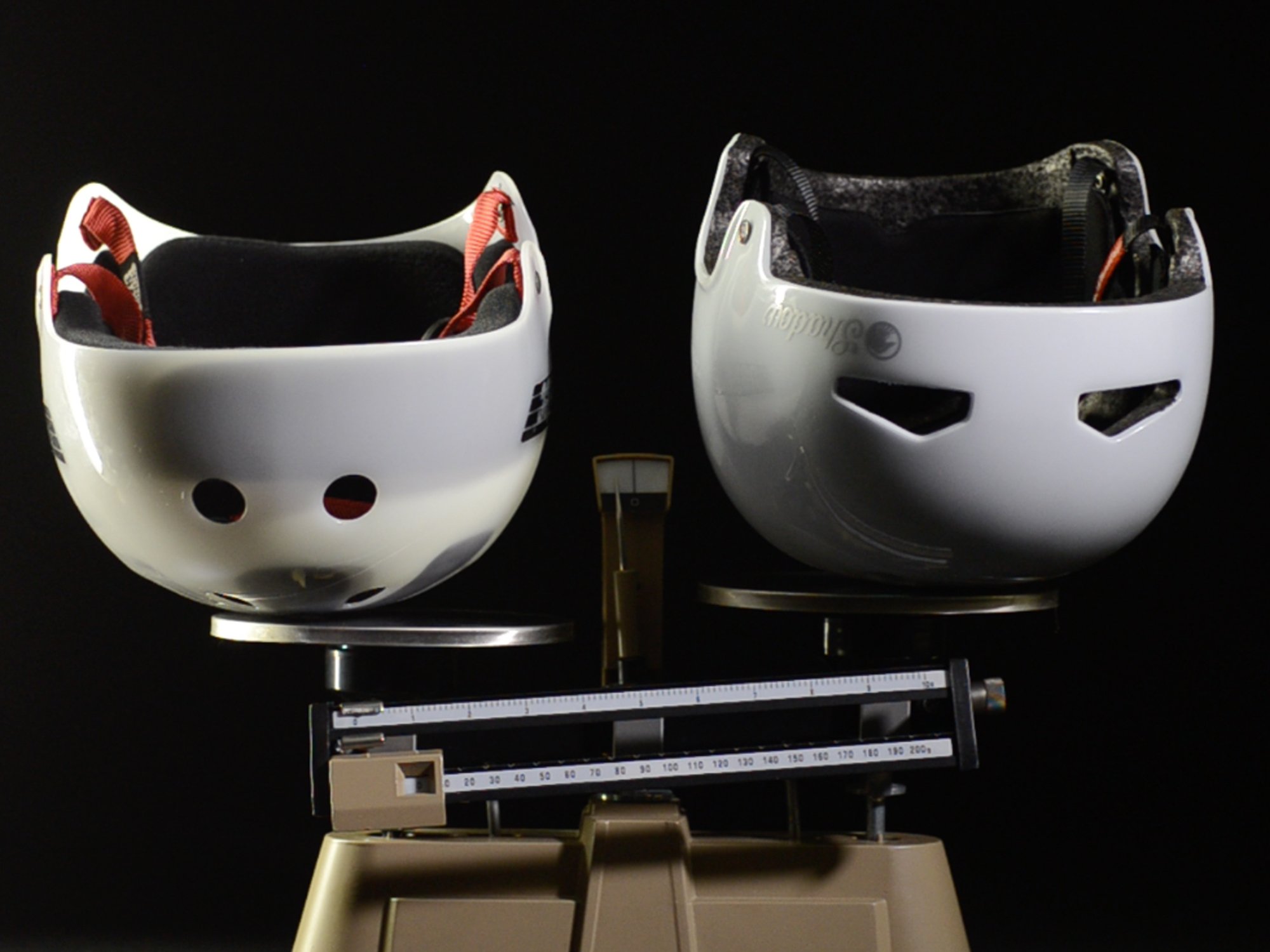 Finding the best balance between look, weight and protection was the biggest challenge with the Shadow Featherweight In-Mold helmet. In keeping with the Invisa-Lite Riding Gear category philosophy, we wanted this helmet to be so light that you will forget you're even wearing it. Check the comparison next to a popular, non-certified skate helmet.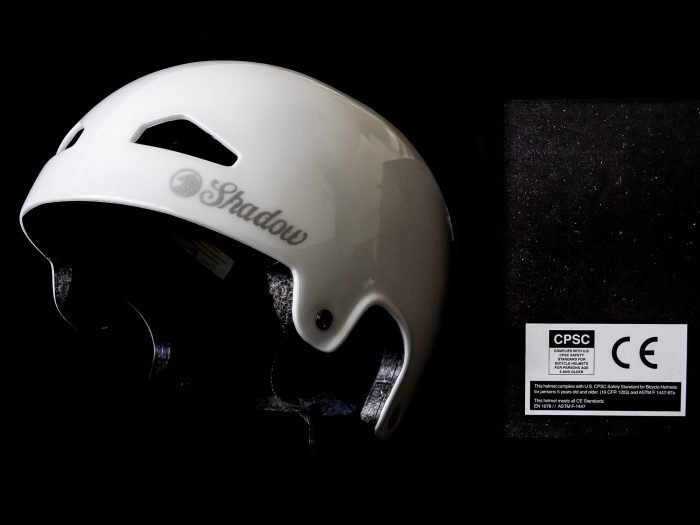 Even at such a low weight, the Shadow Featherweight In-Mold helmet has made no compromise in protection, surpassing both CPSC and CE certification standards. What does that mean for you? You can now own a functional, lightweight, certified helmet that looks better than anything else on the market!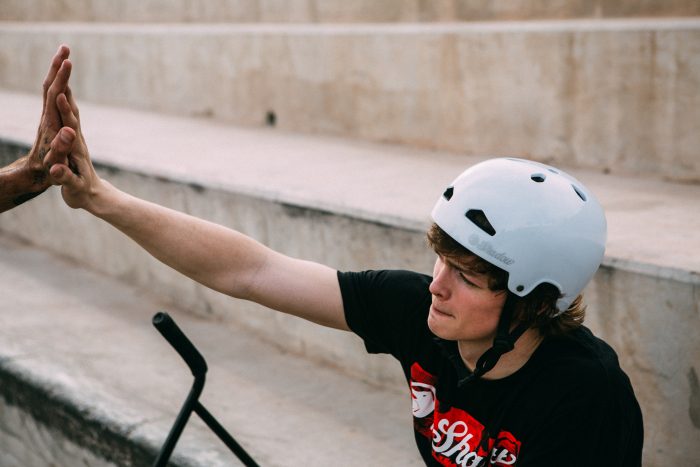 To ensure that the end result would be something that everyone would be happy with, the Shadow Conspiracy team was included in development from day one. With long time helmet riders like Mark Burnett and Matt Ray signing off, we knew we had something special.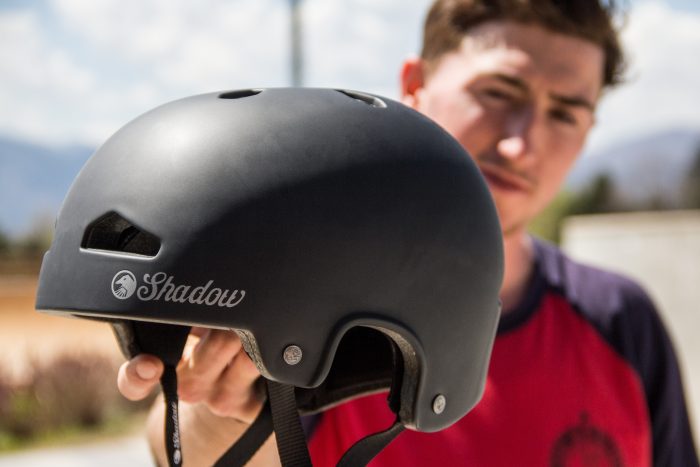 The Shadow Featherweight In-Mold helmet will be available this July!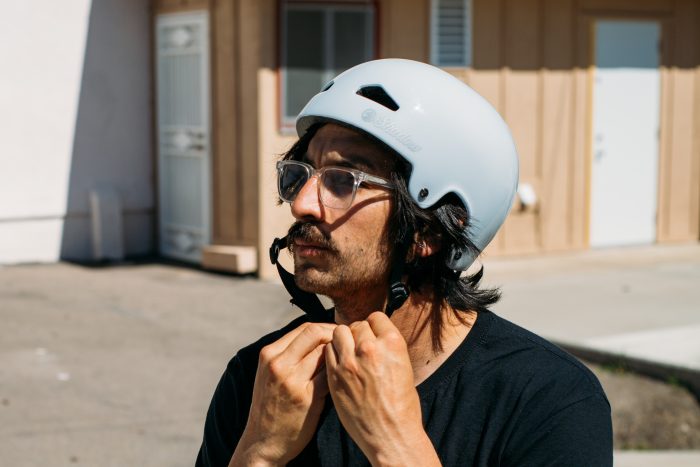 – High Density EPS In-Mold Construction
– Tested and Certified for CPSC and EN 1078 Standards for Bicycle Use
– Available in Sizes S/M (50-56 cm) and L/XL (58-61cm)
– Weight: 318g S/M and 340g L/XL
– Colors: Matte Black and Gloss White