Johnny Devlin
Double Bike Check
Ever seen a guy use his old dread as a brake cable tie? Ever wonder how a gnarly street rider would build a flatland bike? Get your answers and more in our Johnny Devlin DOUBLE bike check.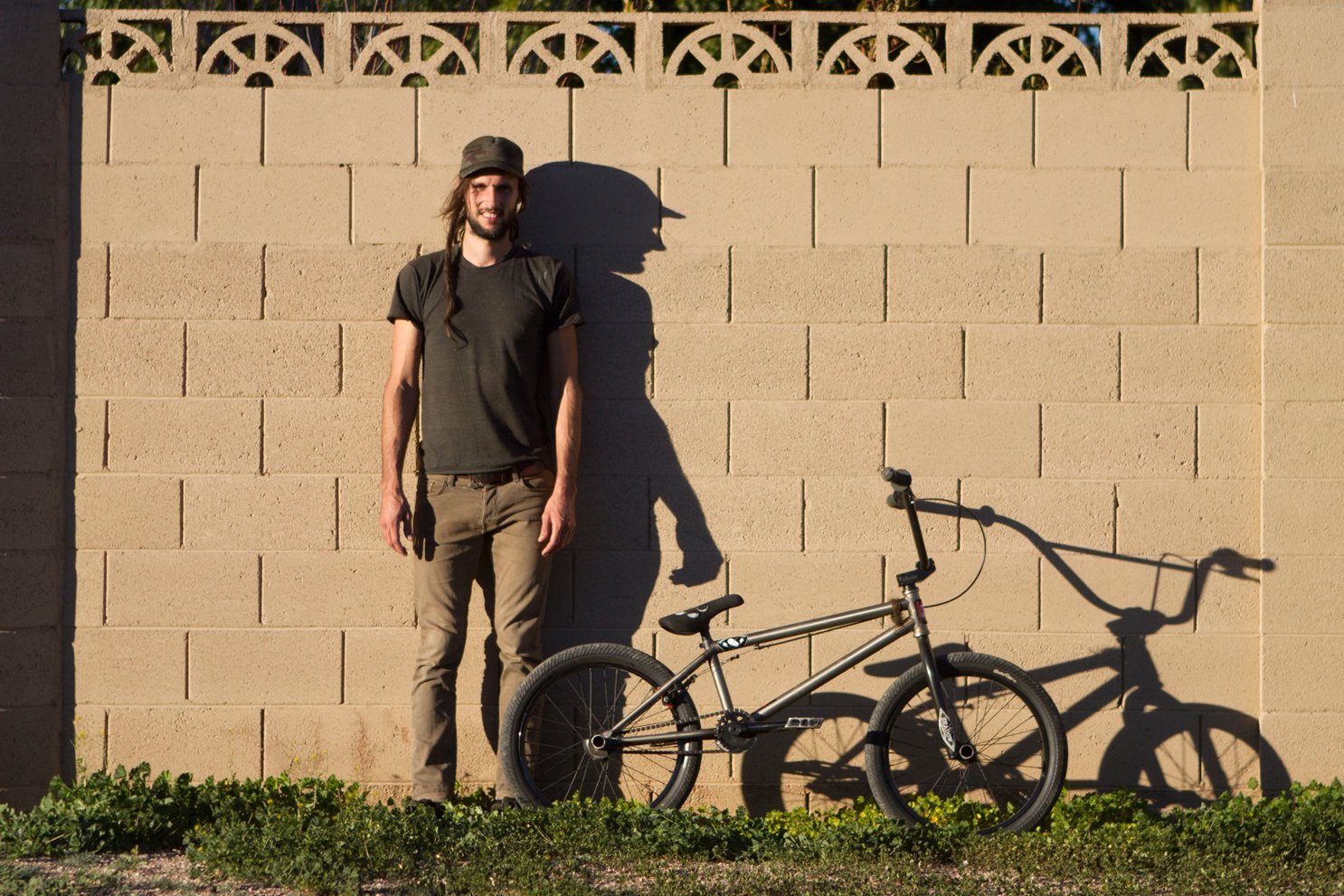 Frame: S&M ATF
Fork: S&M Pitchfork
Bars: S&M Credence bars
Stem: Shadow Lahsaan Kobza signature Chula
Grips: Shadow Thirteen
Headset: Shadow Corvus
Seat/Post: Shadow Johnny Devlin Penumbra Series Solus
Cranks: Shadow Trey Jones signature Killer
Sprocket: Shadow KIL
Sprocket Guard: Shadow Disaster
Pedals: Shadow Ravager Alloy Sealed
Chain: Shadow interlock
Tires: Shadow Valor 2.2″
Front Wheel: Shadow Corvus Complete
Rear Hub: Shadow BTR Cassette
Rear Rim: Shadow Corvus
Hub Guards: Shadow Cro Mo
Pegs: Shadow Lil Ones
Brakes: Shadow Drew Bezanson signature Sano
Brake Lever: Shadow Drew Bezanson signature Sano Medium
Brake Cable: Shadow Linear
Brake Cable Tie: Johnny's Old Dirty Dread





During the last Shadow team trip (in Phoenix) much of the team updated their bikes with some new parts. So I decided to take advantage of all the used parts lying around and built up a bike that I could use to ride flatland. What made this build mostly possible was that Paul Ryan rides a very small and responsive frame, which he happened to leave behind at the end of the trip. I cleaned the frame up a bit, and got an old freecoaster wheel from Trey, then put the bike together. Here's how it turned out. It's been very fun learning how to engage with flatland riding.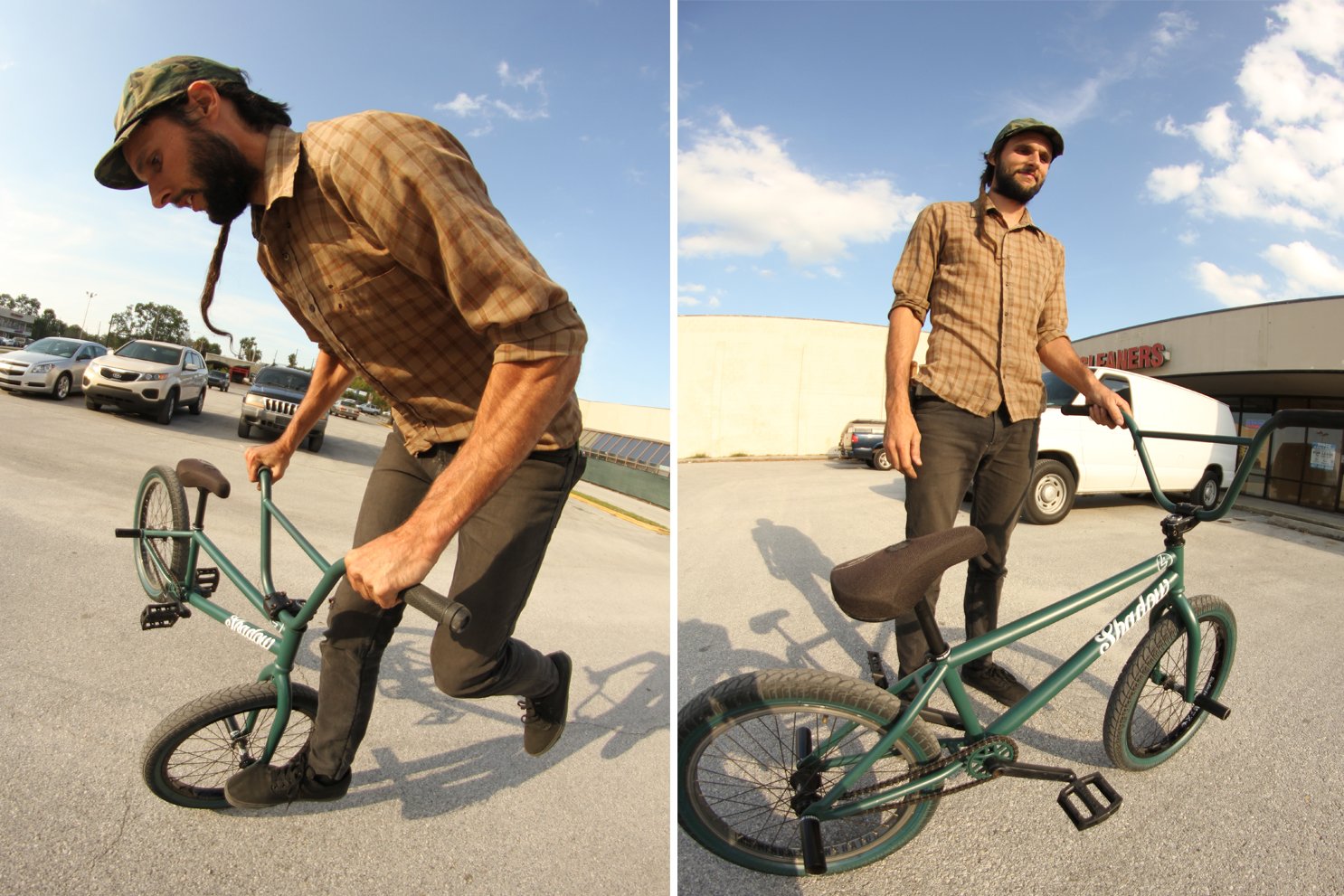 Frame: Paul Ryan left over
Fork: Joris Coulomb left over
Bars: S&M Credence
Stem: Shadow Ravager
Grips: Shadow Trey Jones signature 138
Headset: Shadow Corvus
Clamp: Shadow Alfred
Seatpost: Shadow Pivotal
Seat: Shadow Pivotal Mid
Cranks: Subrosa Bitchin'
Sprocket: Shadow Ravager
Chain: Shadow Interlock
Tires: Shadow Undertaker
Front Wheel: Shadow Stun Complete
Rear Wheel: Nankai Freecoaster
Pedals: Shadow Ravager Plastic
Pegs: Shadow Lil Ones