Johnny Devlin
Back At It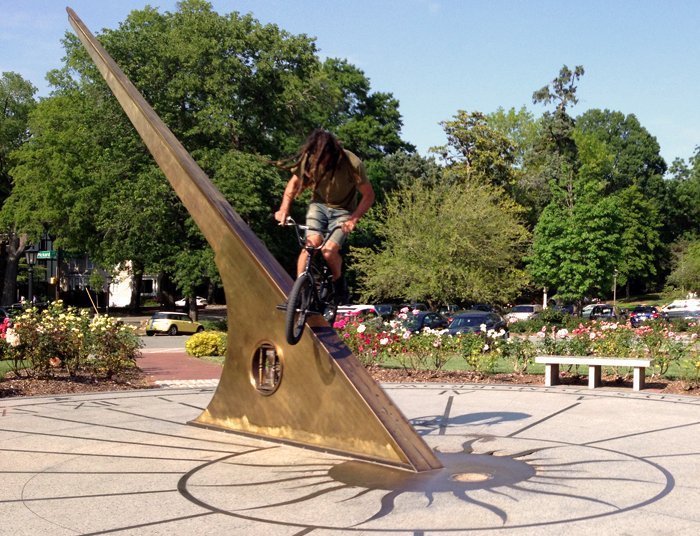 Tire ride up to crank arm slide back down. Insane!
"Hey friends, just checking in to say hi from NC! Things are going very well here. The weather has warmed up quite a bit in recent weeks, so I've been doing a bunch of gardening and other various projects around our place. Our most recent project was building a cob stove to do some outdoor cooking this summer and a primitive bamboo lean-to shelter to protect it from the rain. Pretty psyched on it! I also recently went on a Shadow trip with Simone and Chadwick a few weeks ago to Atlanta. It had been a good while since I've ridden ATL (such a fun place to ride), and it was also my first trip with those two; we had a blast! L ooking forward to the next trip. Since being back I've mostly been riding around the local college and an awesome foundation spot near by. Here are some photos from a recent sesh, and of some projects I've been working on."
– Johnny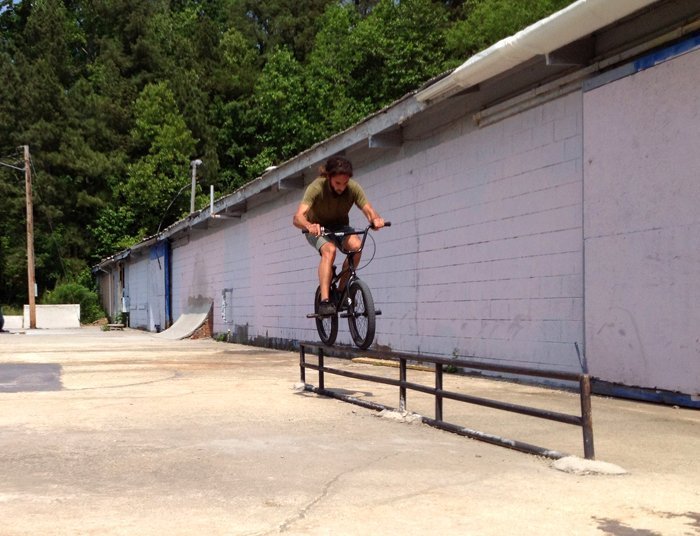 Double tire on a nice, round rail at a foundation spot he found near his home.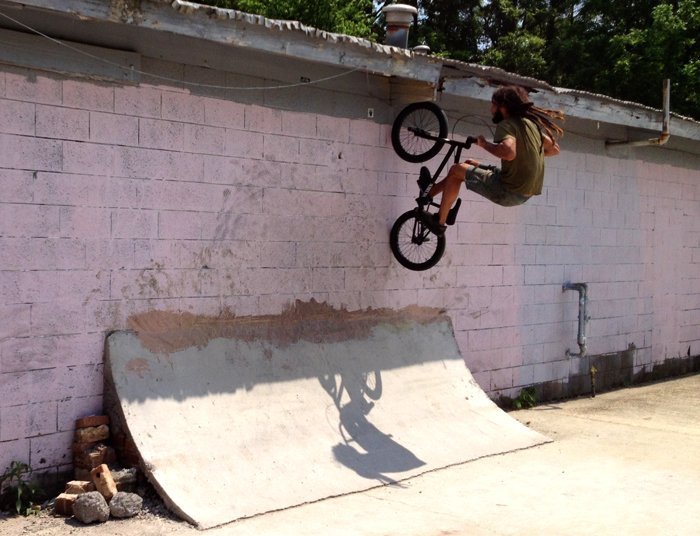 Fakie wall ride to the point where his front tire is in the roof. Awesome!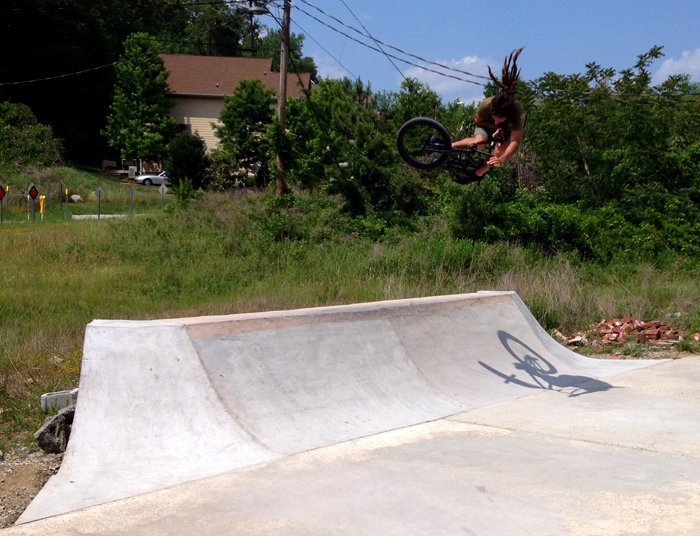 That is really nice tranny for a home made spot. Tabes for days.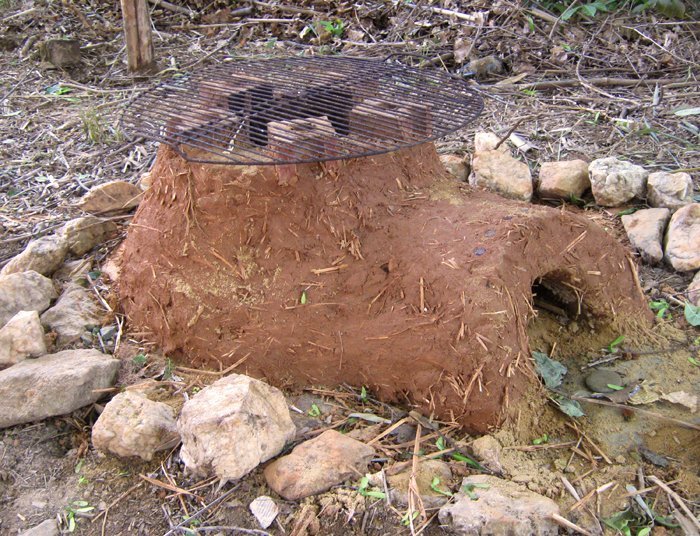 The cob stove Johnny will be doing his cooking on this summer.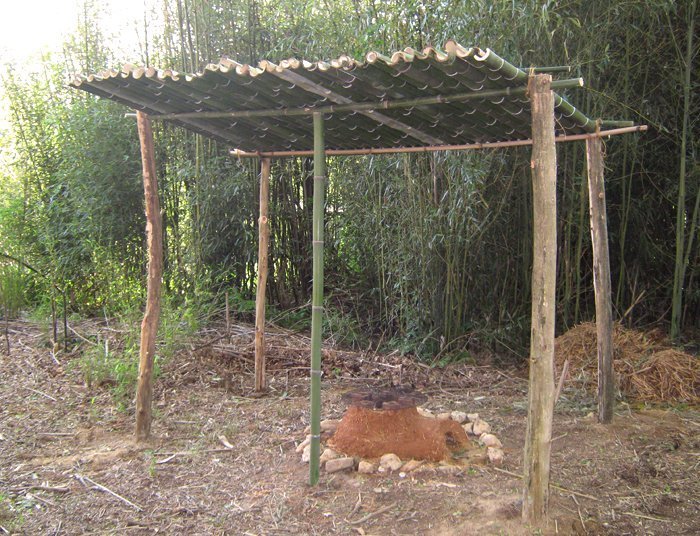 And the bamboo roof to keep it dry. Johnny is the best.