Hey friends,
Johnny here again, This time I'm not updating from the road, but from my current home in North Carolina, where I've been for a little while now. My partner and I just finished a bicycle tour up and down the east coast that started at the beginning of this past year. After a couple thousand miles of touring on bikes with everything we own attached, I'm glad to finally be able to rest in one place for the winter. I am currently living in a 12'x12′ wattle and daub cabin, which works out to be a nice and cozy space. You can check out an illustration of it below. Since being here I've gotten to work on a number large and small projects and crafts, and the knife sheath in the picture below happens to be one of the more recent ones. Pretty psyched on it! It was made to fit the knife next to it, which was hand crafted by a local friend here. Another great part about not living on a road bike has been being able to ride my BMX bike more. The last time I was able to ride my BMX bike was with Rickey Bates (who was a friend that I loved dearly and miss greatly) back in March, which I was very fortunate to be able to do. I am excited to be back on my BMX bike again now, and I am looking forward to more riding and hanging out with the rest of the Shadow crew (and everyone else).
More random updates soon!
Peace friends,
Johnny


Now THAT'S a knife!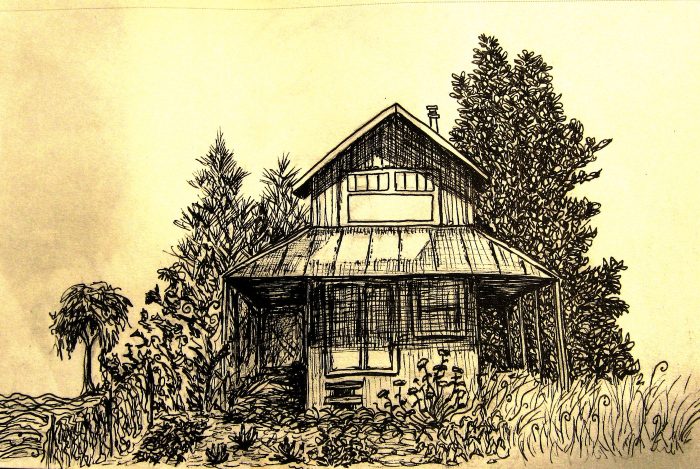 Looks like a nice little spot for the winter.


Here is a late Christmas card that Johnny and his partner made.