Kevin Kalkoff
Bike Check
French Shadow rider and all around badass Kevin Kalkoff ripped through the United States a few weeks back for our annual Team Meeting and on his last day decided to build up a fresh new ride. This thing is decked out from head to toe and features our brand new Raw Polish Tie Dye parts as well as the new Shadow Align Sprocket and Raptor II SDS rear hub. Give it a full look below.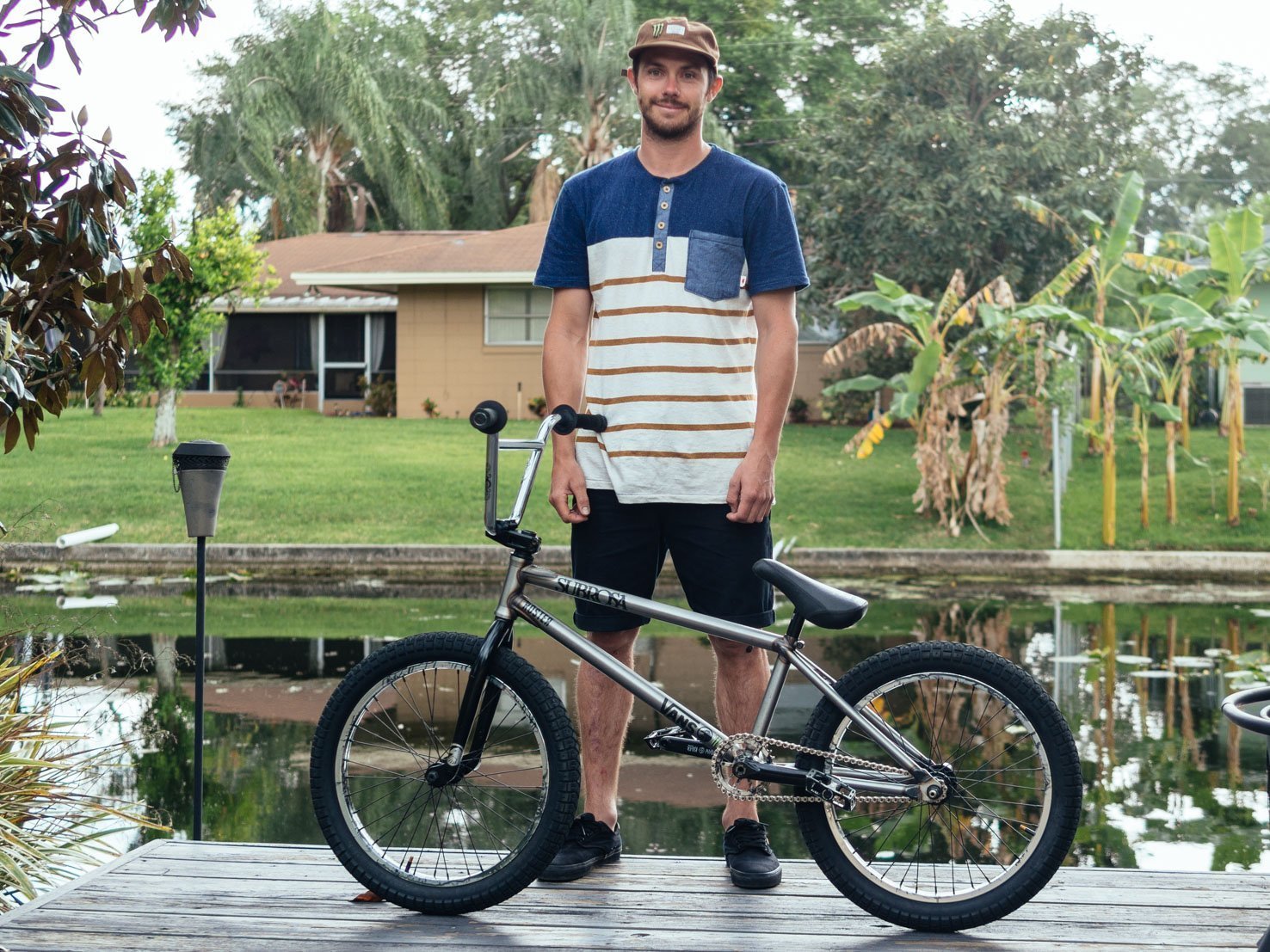 Frame: Subrosa Simone Barraco signature Noster III
Fork: Subrosa Battle
Bars: Subrosa Villicus
Stem: Shadow Ravager Top Load
Grips: Shadow Lahsaan Kobza signature Chula DCR
Bar Ends: Shadow Nylon
Headset: Subrosa Bitchin
Seat: Shadow Tri Pod
Seat Post : Shadow Tri Pod
Cranks : Shadow Trey Jones signature Killer
Pedals: Shadow Ravager Alloy Sealed
Bottom Bracket: Shadow Stacked
Sprocket: Shadow Align
Chain: Shadow Interlock Supreme
Tires: Subrosa Grave Digger
Front Wheel: Shadow Corvus Complete
Front Hub Guards: Shadow Cro Mo x2
Rear Wheel: Shadow Corvus Complete LHD
Rear Hub Guard: Shadow Cro Mo
Pegs: Shadow Little Ones x2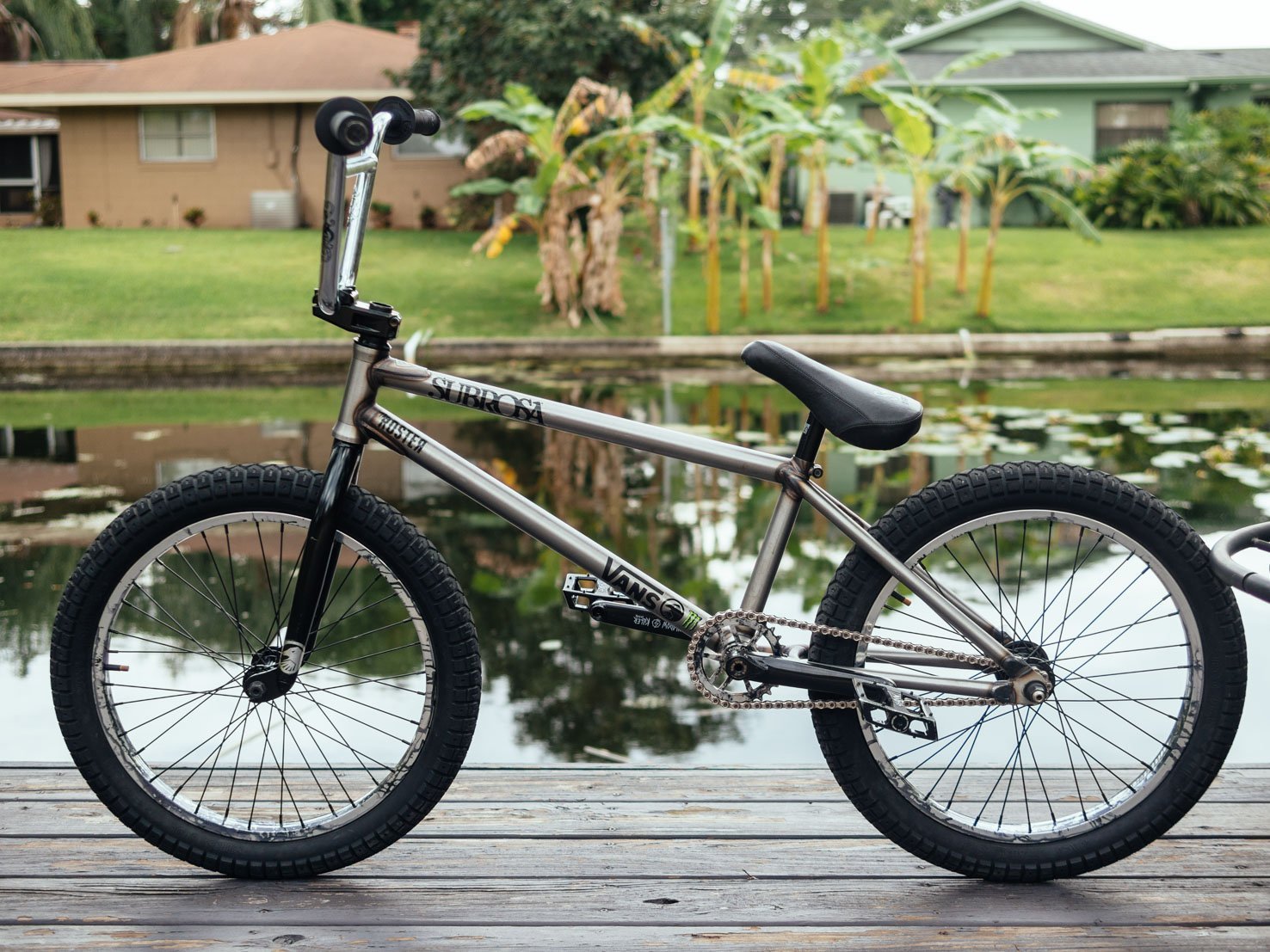 A smooth ride for an even smoother rider.