Kunstform Shadow Collaboration
In short, The Worlds is basically one huge, outdoor party that surrounds a BMX contest. Last year I made the journey to Cologne, Germany to attend the event and hang out with some old friends. Over the course of the weekend I found myself constantly hanging out at the Kunstform booth. Through hanging out and partying I found out that the Kunstform crew and I share a very similar outlook on art and BMX.
Naturally, over the past year our friendship has grown and many ideas have come up. One idea we were both particularly stoked on was doing a limited edition shirt for The Worlds. We wanted to create a design that fully embraced our KIL Tour vibe while also staying true to what Kunstform is all about. We are all so stoked about how the finished Shadow KIL Tour x Kunstform collab project ended up.
These one time print only shirts are available solely from Kunstform while the limited supplies last, so if you dig the art, make sure you hit them up at http://www.kunstform.org/en/ .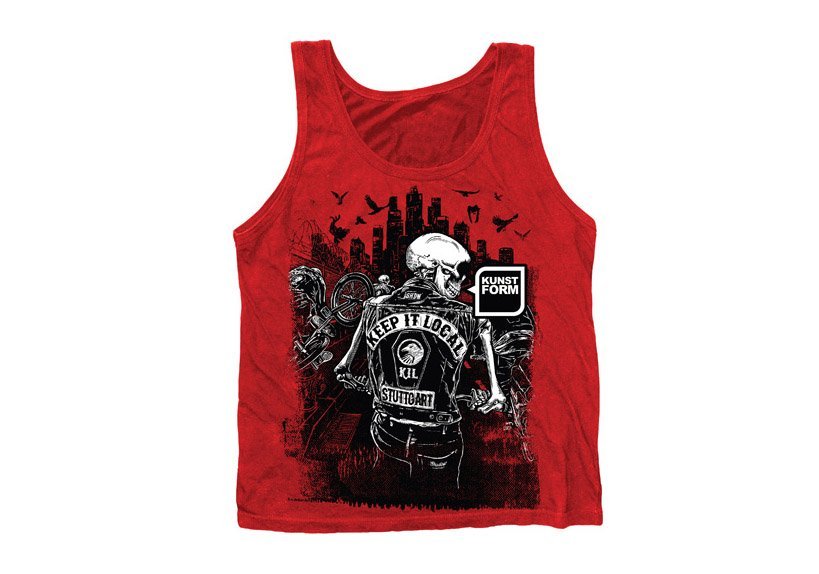 Huge shout out to Christoph at Unity Distro, Flo, and the entire crew at Kunstform for being so down!
Stuttgart represent!
– Ronnie B.