Lahsaan Kobza
Bike Check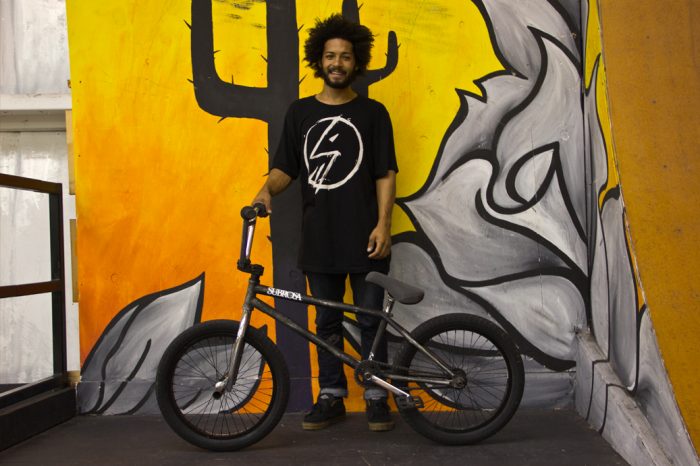 Frame: Subrosa Scott Ditchburn signature Balum
Bar: Shadow Vultus 8.5″
Fork: Shadow Vultus 026
Stem: Subrosa Hold On Top Load
Pedals: Shadow Ravager Plastic
Grips: Shadow Lahsaan Kobza signautre Chula Grip Prototypes
Seat: Shadow Lahsaan Kobza Mid Penumbra Series
Seat Post: Shadow Pivotal
Cranks: Subrosa Bitchin'
Sprocket: Subrosa Devil Disc
Chain: Shadow Interlock V2 Half-Link
Bottom Bracket: Shadow Corvus Mid
Tires: Shadow Undertaker
Front Rim: Shadow Stun
Front Hub: Shadow Raptor
Front Hub Guard: Shadow Raptor V2 x2
Rear Rim: Shadow Stun
Rear Hub: Shadow BTR LHD
Rear Hub Guard: Shadow
Pegs: Shadow Little Ones x3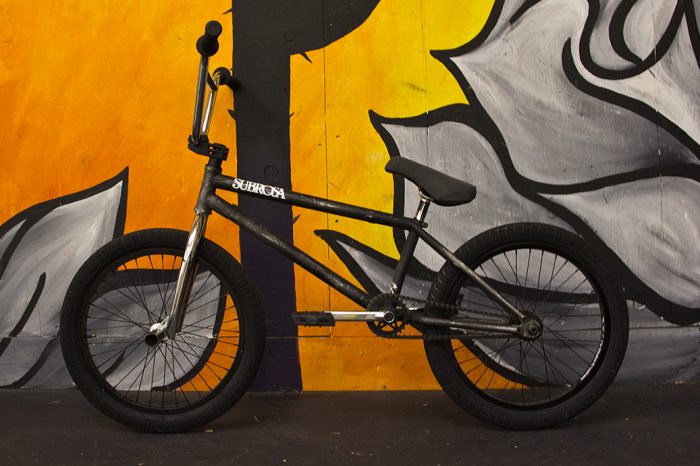 Lahsaan stripped his frame down to bare metal and gave it a crappy black overcoat.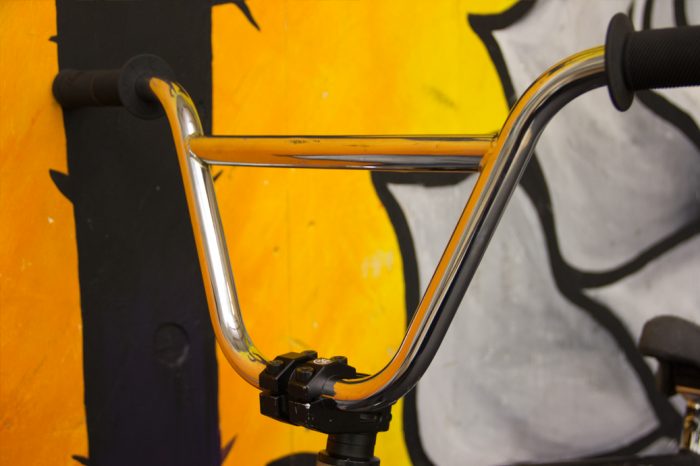 Shadow Vultus 8.5″ bars keep Lahsaan slangin' B's.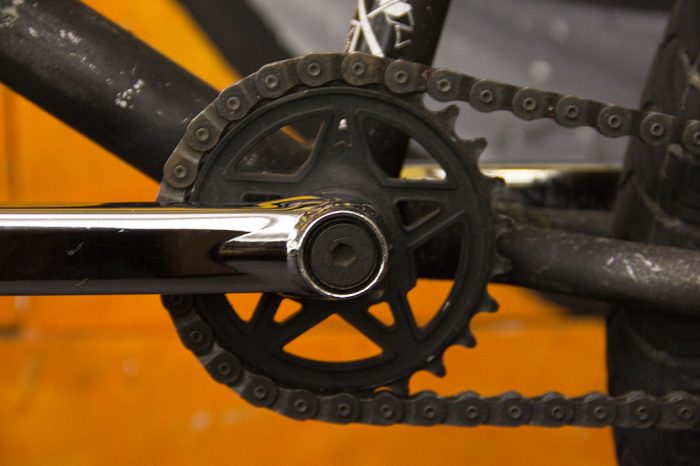 The original Interlock V2 Half-link chain. Accept no substitutes.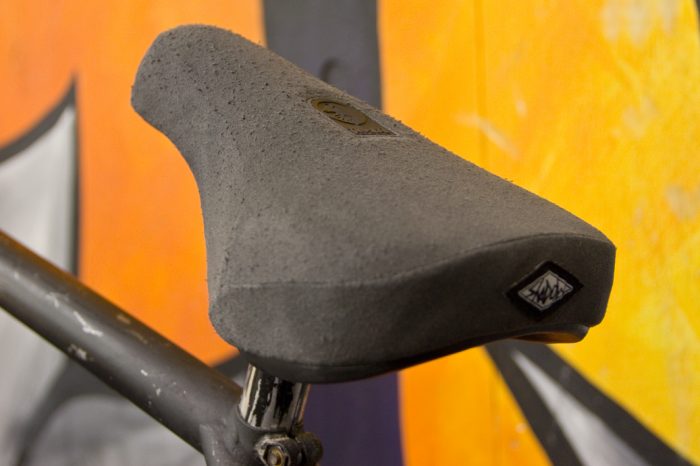 Lahsaan's Penumbra series seat in Mid. So clean. So comfy.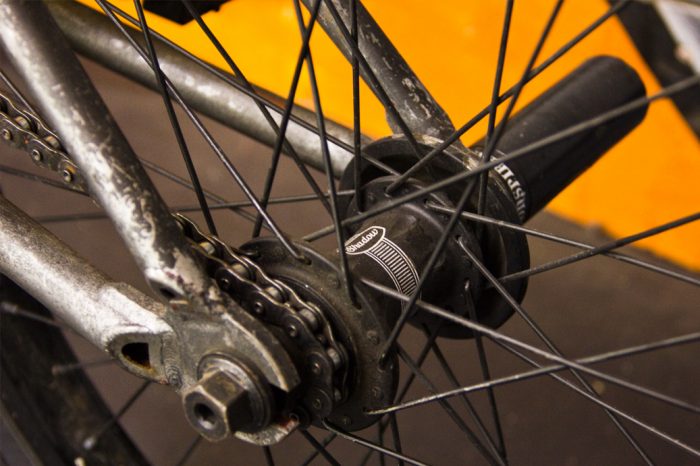 Nothing stronger than a Shadow BTR hub and Little One pegs.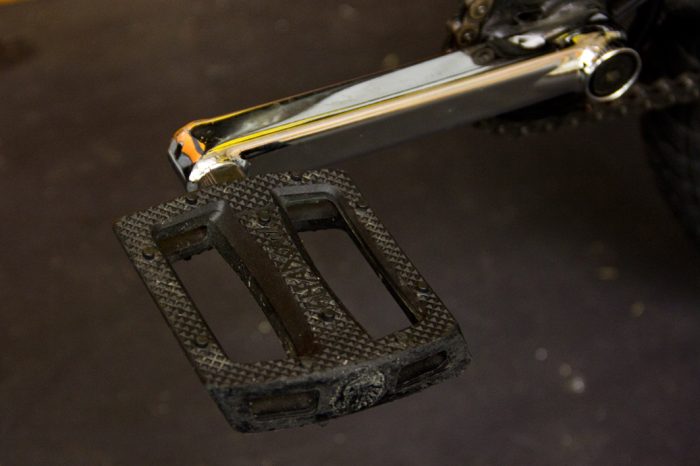 Ravager Plastic Pedals helped Lahsaan learn to stick Oppo Downwhips at Woodward!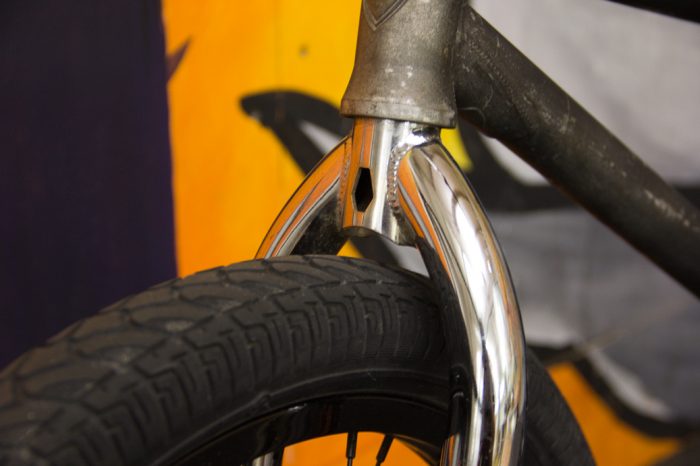 Shadow Vultus forks featuring our custom Casket cutout. Say that three times fast.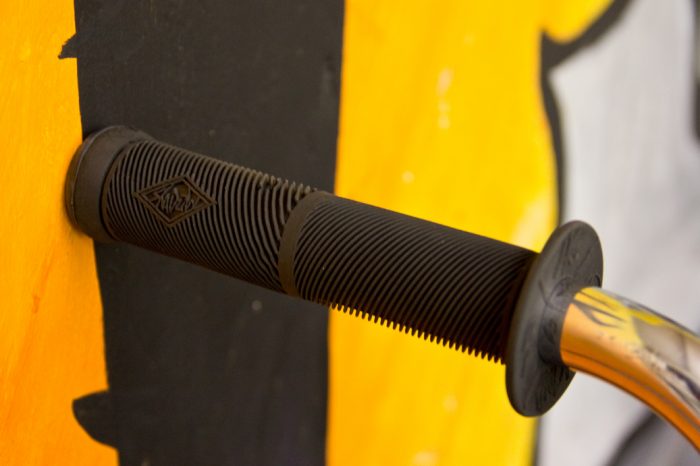 The first samples of Lahsaan's signature Chula grip, coming soon. These are AMAZING!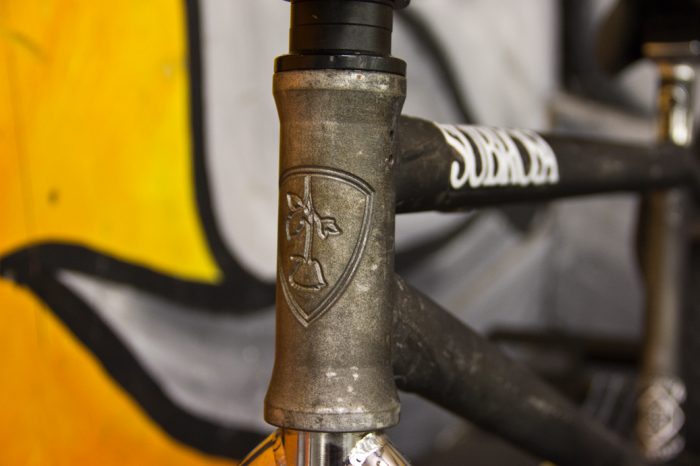 Lahsaan rocks the shield til death.