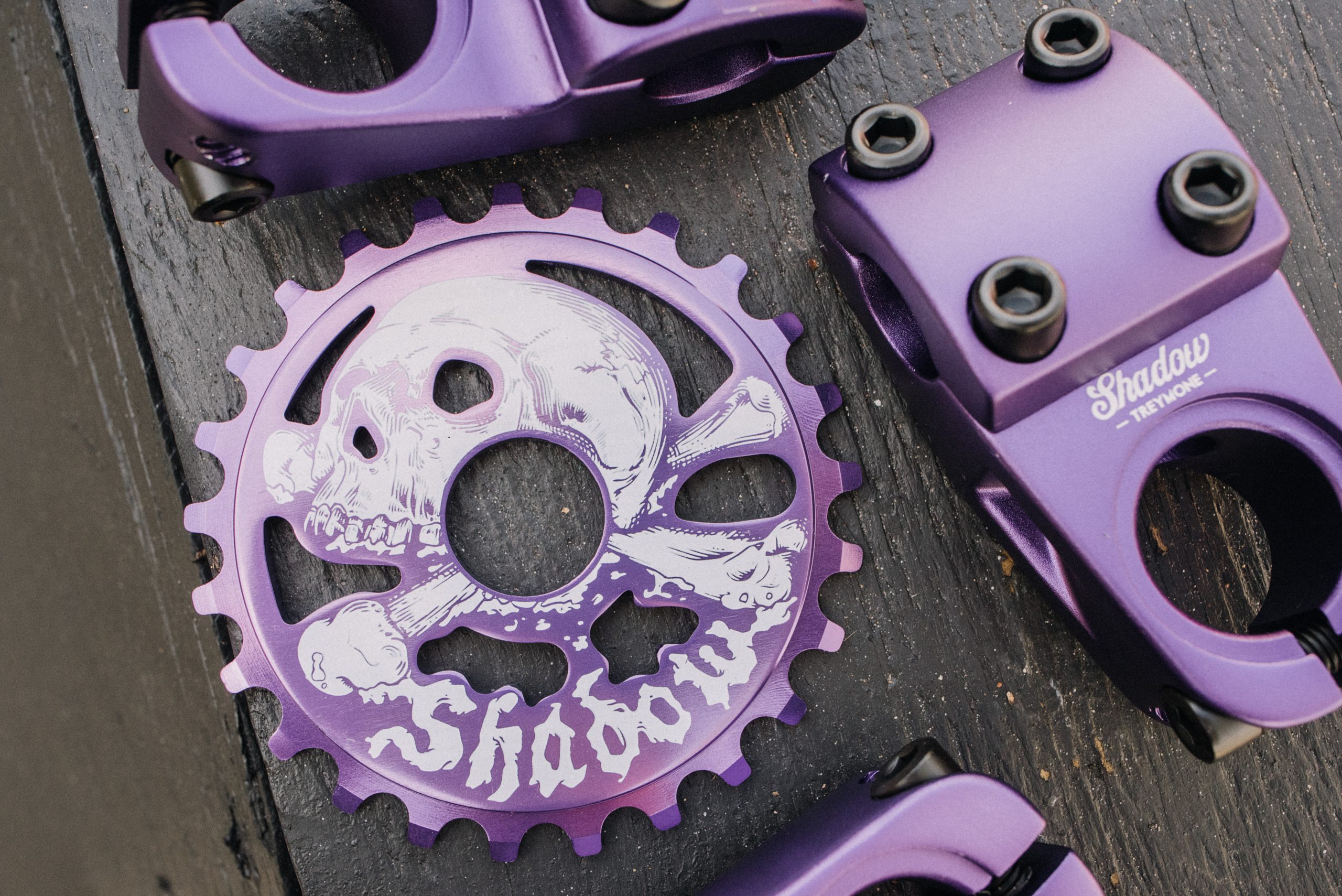 Skeletor Purple
Inspired by one of the 80's greatest bad guys, we bring you one of our most villainous versions of purple.  Available across our entire line of Anodized parts and pedals. This full kit gives any bike build that evil kind of look.
Crimson Rain
A double threat of red fade to red splatter over silver. This is not your ordinary bloody batch of goods. Using two processes of anodizing, we created a different way of coloring parts that hasn't been done before. These gruesome parts are available on our entire line of alloy parts.
Finest Tire Colorway
A clean and classic mix of colors. The main body of the tire is grey with a dark red sidewall. Separate both colors with a black reflective sidewall stripe and you have a classy-looking tire. It also seems to be matching a lot of Simone Barraco's latest parts. Available on the Strada Nuova LP, Creeper, Contender, and Serpent Tires.
2021 Grip colors
3 new grip colors to get your hands on this year; Sci-Fi Purple, Galaxy Green, and Navy. All of our new grip colors utilize our durable and comfortable DCR rubber formula. Purple Sci-Fi is the perfect mix of Clear and Purple that makes this grip, not your standard purple grip. Galaxy Green is a transparent neon green with just the right amount of shine in it. You can't beat that classic Navy color and we added the red bar end for just a little more to match our new finest Tires or Simone's latest Penumbra Seat.
2021 Pedal Colors
The newest colors for the Ravager and Surface plastic pedals have arrived. Add some color to the build with Neon green, Skeletor Purple, and Navy. All available now.