Mike Vockenson
Bike Check
Australian Shadow rider Mike Vockenson is an absolute mad man on a bicycle. If his section from the 2020 BMX Mag video "That's What's Up" is any indication, he needs an absolute tank of a bike to make the things he does possible. See what the wild Aussie is riding in our latest bike check.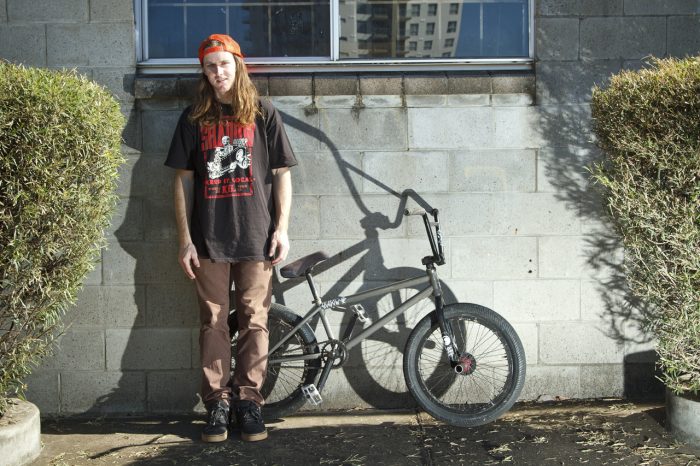 Frame: Tempered
Fork: Shadow Vultus
Bars: Shadow Ben Hucke signature Local
Stem: Shadow Ravager Front Load
Grips: Shadow Trey Jones signature 138
Bar ends: Shadow Plastic
Headset: Shadow Corvus
Seatpost: Shadow Pivotal
Seat: Shadow Lahsaan Kobza signature Penumbra series
Cranks: Shadow Torrid 175mm
Sprocket: Tempered
Pedals: Shadow Ravager Alloy Sealed
Bottom Bracket: Shadow Stacked
Chain: Shadow Interlock V2
Tires: Shadow Valor 2.4
Pegs: Shadow Little Ones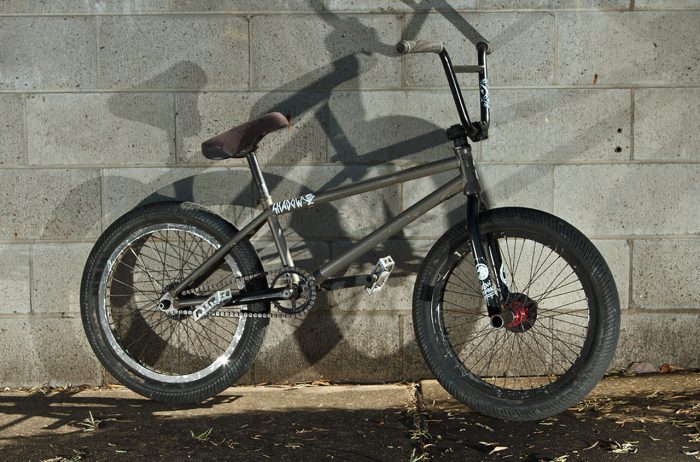 Built solid from the ground up. This bike can take anything that Vocko dishes out.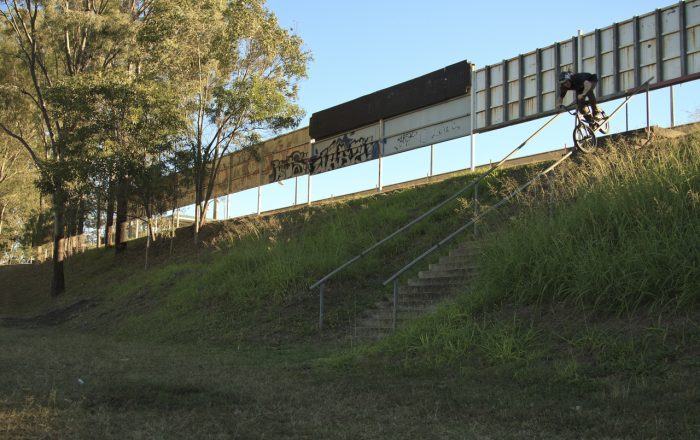 Mike Vockenson sending a massive crook on a rail that would only exist down under.