New England Jam Chowder 2014
Trey Jones and Mark Burnett
The annual New England Jam Chowder went down over the weekend and some of the stories from it have been nuts. Shadow riders Trey Jones and Mark Burnett were in attendance and shutting the place down. Hit play below to check out the riding in this sick video posted by The Come Up and then scroll down to check out a dope photo gallery of the event from DIG BMX and Rob Dolecki. Fingers crossed they do it again next year!

Video: The Come Up


Trey Jones and his good friend Mark Mulville enjoying the Jam Chowder. Click for more.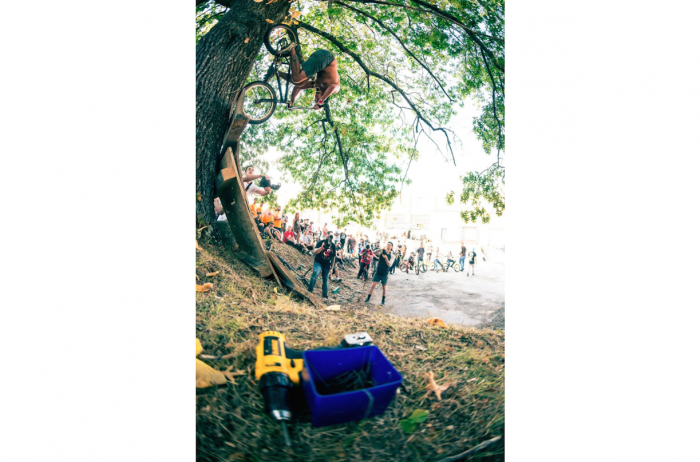 Trey with an insane looking tree carve off a couple of stacked pallets. We could only suspect Trey felt right at home in this wild environment. Click for more.


A little road rash for Jones after falling off the giant spoon. Click for more.


Shadow AM and tech god Mark Burnett with a half cab whip over the A bank. Click for more.
Photos: Rob Dolecki