Ride BMX NORA Cup
Reader's Choice Awards
It's that time of the year again. NORA Cup is fast apporaching and Ride BMX is doing another Reader's Choice Award. Whether you like it or not, our crew has been KILLING it this year. With countless edits, video parts, and signature parts, the Shadow team has not slowed a bit. Check out some of our favorite edits from each dude on the team then click on the voting link to cast your vote.
You only get one chance, so make it count!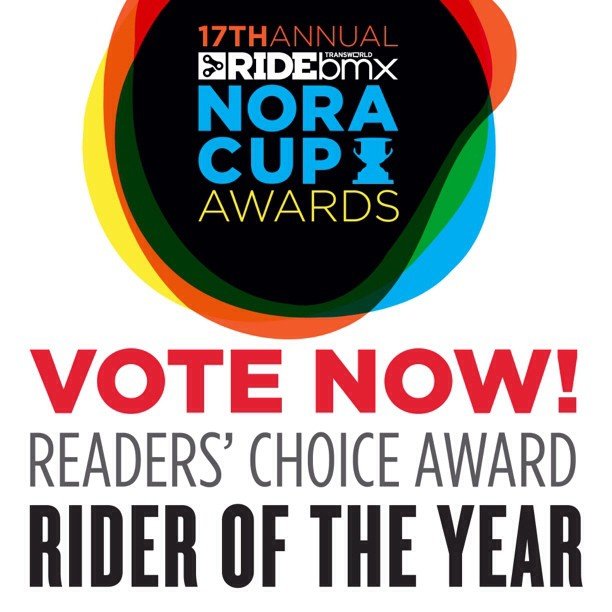 Hit the photo or click this link to cast your vote!

Shadow KIL Tour: Calgary – Simone Barraco, Lahsaan Kobza, Trey Jones, and Jono Hopping

Sano Brake Line – Drew Bezanson

Shadow Conspiracy Woodward Week – Ben Hucke, Trey Jones, Simone Barraco, Drew Bezanson, Mark Burnett

Noctis Cranks – Seth Kimbrough

Signature Parts Edit – Trey Jones