Paul Ryan Freedom BMX Cover
Big congrats to Paul Ryan for getting the latest cover of Freedom BMX Mag. The crew from the
magazine covered the Shadow KIL Tour in Germany and the article is in the new issue of the mag.
It looks really rad, so grab an issue for sure. Also, be on the lookout for
a full Shadow edit dropping soon.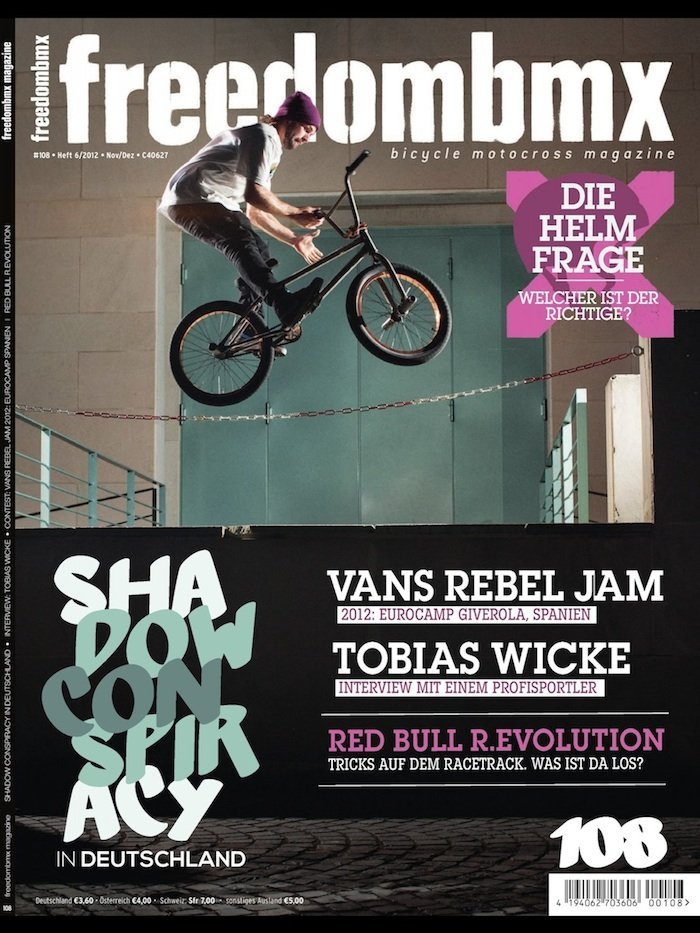 Freedom BMX 108 – Cover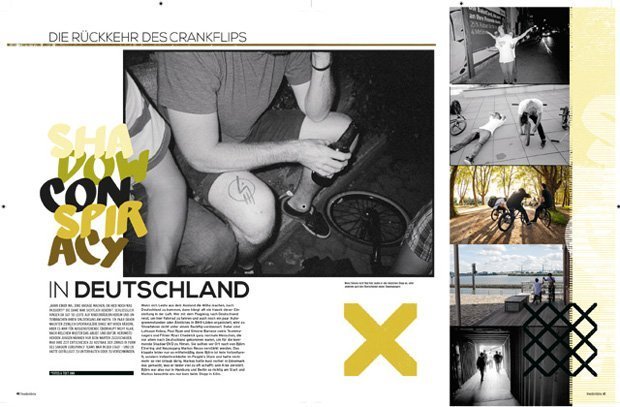 Freedom BMX 108 – The Shadow Conspiracy in Germany opening spread