Seth Kimbrough
Bike Check

Frame: Hoffman Bikes Bama 21"
Fork: Hoffman Bikes Bama
Bars: Hoffman Bikes Bama 8.35″
Stem: Shadow Ravager Top Load
Grips: Shadow Thirteen Flangeless
Barends: Shadow Nylon
Headset: Shadow Corvus Integrated
Clamp: Built-in
Seatpost: Shadow Pivotal
Seat: Shadow Mid Pivotal
Cranks: Shadow Seth Kimbrough signature Noctis Cranks 175mm
Sprocket: Shadow Ravager 28t
BB: Shadow Corvus Mid
Chain: Shadow Interlock V2
Front Tire: Shadow Undertaker 2.25
Front Rim: Shadow Stun
Front Hub: Shadow Raptor
Front Hub Guard: Shadow Raptor V2
Rear Tire: Shadow Undertaker 2.25
Rear Rim: Shadow Stun
Rear Hub: Freecoaster
Rear Hub Guard: Shadow
Spokes: Shadow
Pedals: Shadow Ravager PC
Pegs: Shadow Little Ones


Seth's new signature Noctis cranks are now available in a range of colors.


When you get old, you want a comfy seat. The Shadow Mid Pivotal is that seat.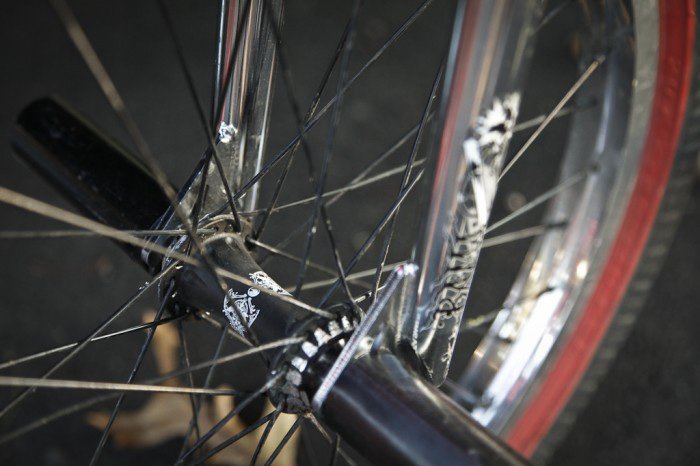 Two Little One pegs up front. Keepin' the peg game alive.


The Shadow Ravager top load stem is where it's at.


Ripping backwards on a pair of Shadow Stun rims.
Photos: Tristan Afre