Shadow at the Chad Kerley Invitational
Simone Barraco and Lahsaan Kobza
The Chad Kerley Invitational at The Bakery has come and gone. This was hands down, one of the best events in the history of BMX. True street obstacles for true street riders. Some of the Shadow crew including Lahsaan Kobza and Simone Barraco were lucky enough to get invited and be a part of it all. Unfortunately Simone hurt his back on a hanger-180 gone wrong and was unable to compete but Lahsaan held his own. Check out some videos and pictures below and get stoked for the inevitable highlight reals coming soon from all the media outlets that were in attendance.

Vital BMX's edit from the event.

The Come Up's edit from the event.


Lahsaan with an Ice-Up-180-Lookback. Unreal move that was missed by the cameras.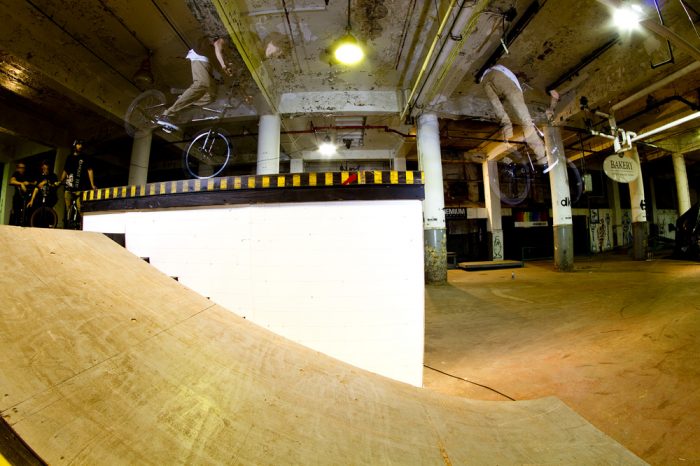 Simone. Super steezed out nose-manual-to-bar the night before.


Lahsaan doing a dp-180-oppo-tabes for the babes.


My personal favorite move of the event. Lahsaan Kobza. High speed manny 180 over the rail.