Shadow Backstabber Jacket
The Shadow Backstabber Jacket should be hitting the shelves the first part of August but until then here's a few closeups to give a sneak peak on what to expect. This thing is soooo sick!

Faux-leather jacket is styled with a cotton-blend hoodie inset.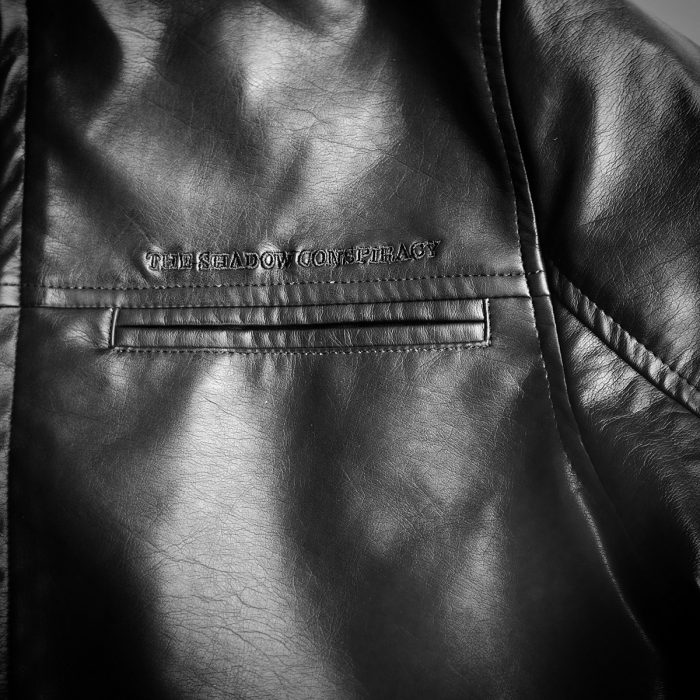 The Shadow Conspiracy embroidery above the left side chest pocket.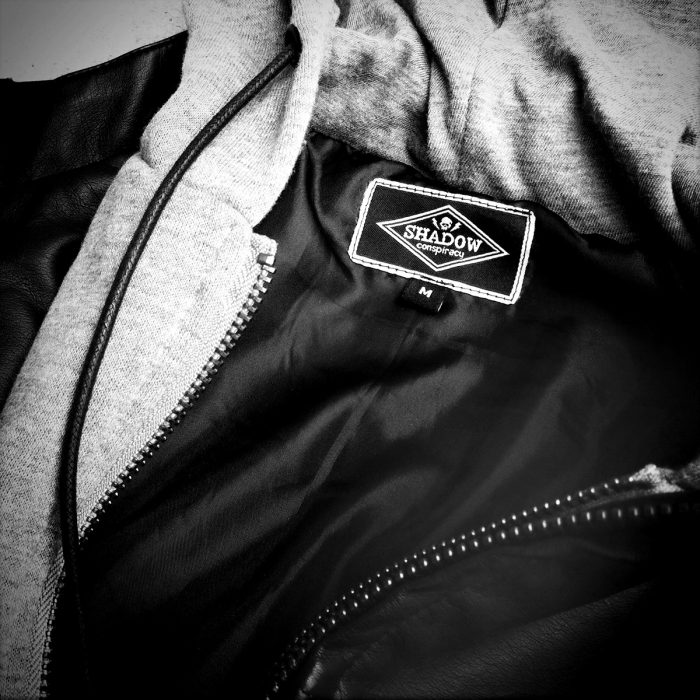 Waxed hood pull strings and a woven Shadow diamond logo neck label.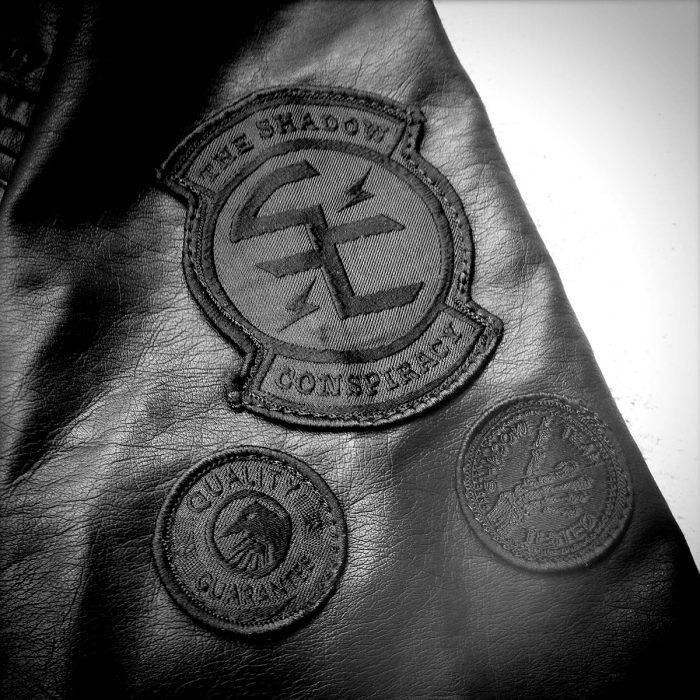 Custom patches on the upper left arm.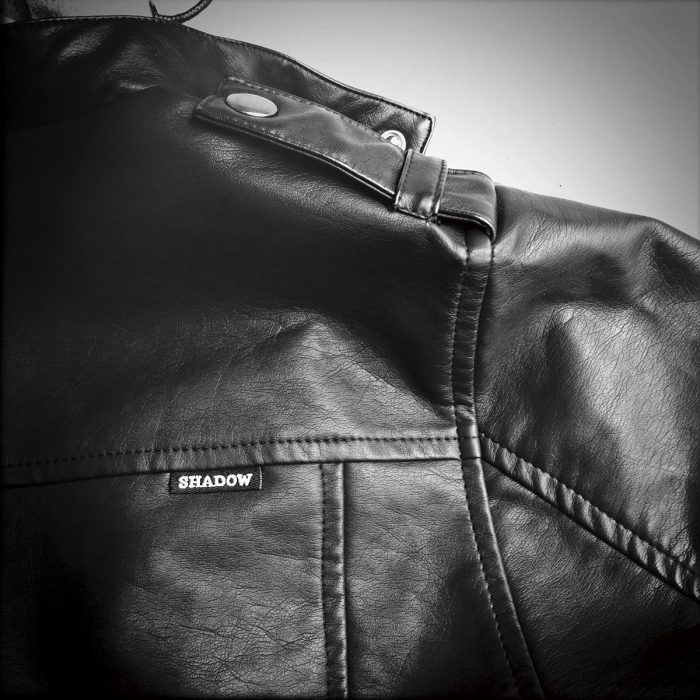 The woven Shadow label sewn into the back upper right seam.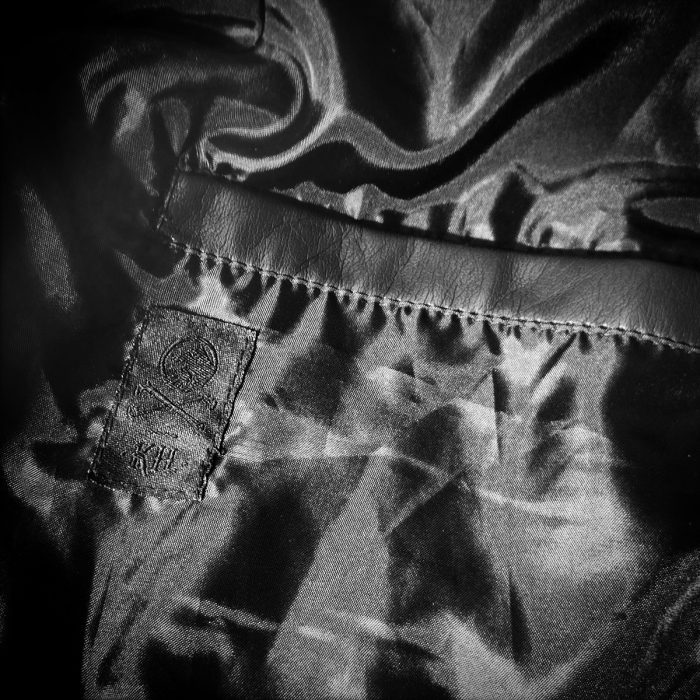 Left inside chest pocket with the woven Shadow Crowhead KIL label.