Shadow B.T.R. Cassette Hub & Guards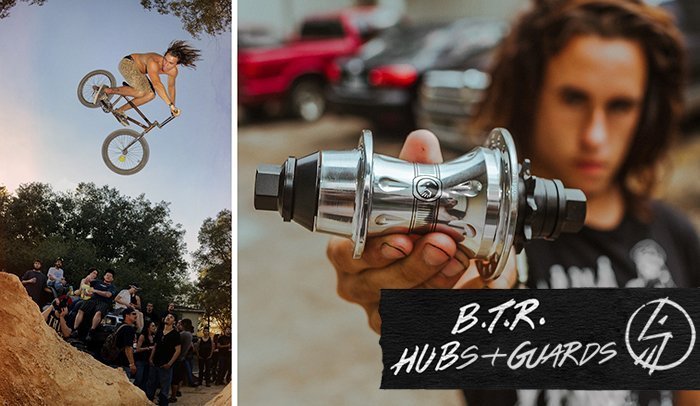 Bolt Type Raptor is what B.T.R. stands for but we're beginning to think that we should have named it the brutally tough Raptor hub. Oversized bearings compliment the enormous 17mm female axle, 14mm male bolts, and the 4 pawl driver with a polymer bushing. This thing is overbuilt for any abuse you can throw at it.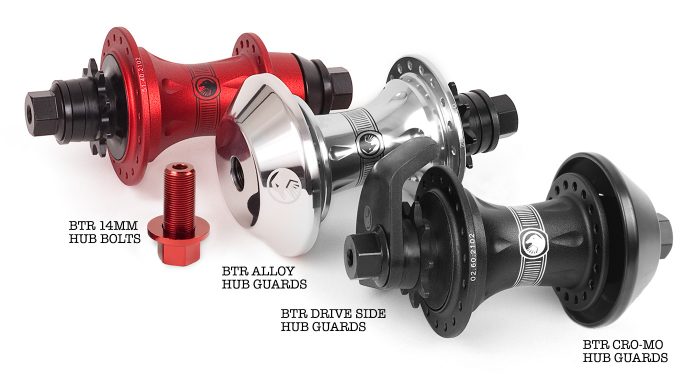 To work exclusively with our B.T.R. hub we've created three different guards. A standard non-drive side alloy guard, a chromoly steel non-drive side guard and a chromoly steel drive side guard. All of these guards replace the cone on the hub, maintaining the width of the hub so there's no need to wedge the guard in and compromise the rear end. The alloy version of the non-drive side guard has a built in chromoly insert for durability.