Shadow Camo Kit
Camo Icon T-Shirt and Lookout Trucker Hat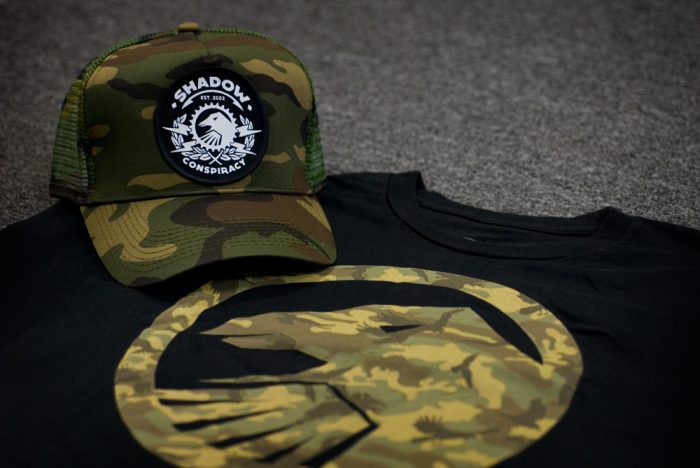 Two of Shadow's newest apparel choices are the Camo Icon t-shirt and the Camo Lookout trucker hat. Check out the custom print camoflage on our Camo Icon logo and you'll see it's made of crows! The shirt is 100% combed ringspun cotton with a lightweight, modern fit and a screen printed tag.
The mesh, one size fits most Camo Lookout trucker hat is finished with a custom embroidered patch.
Get them both today on the Shadow Conspiracy Online Store!