Shadow Ecuador KIL Trip
Photo Update Numero Dos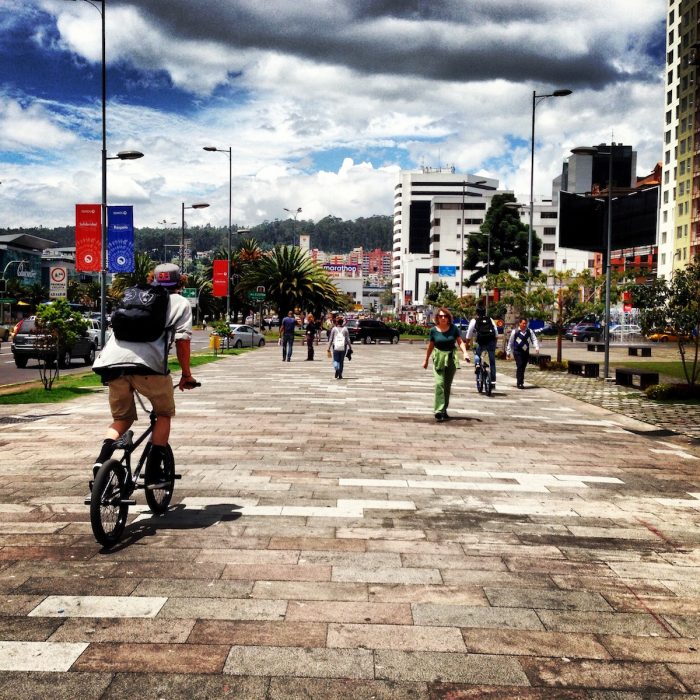 The first Shadow Conspiracy Keep it Local KIL Tour of 2013 is in the books!
The second part of our Ecuador experience was a rainy one. After the Altitude 0 contest our focus was primarily on finding street spots to film for the new Shadow DVD and spots we found. As you can see in the photos, we found an amazing three ledge set up that Simone proceeded to kill! After working really hard to get an a rad move down, the rain came and shut us down for the rest of the day.
It cleared up at night and we got our tourist on by heading to the Old Town in Quito to try our hand at some authentic Ecuadorian cuisine. After our delicious meal, Simone showed off some his art skills by doing a caricature of me out of his leftovers. I guess nobody ever told him to not play with his food! Always wanting to do more art, we went to the Quito skatepark and Simone threw up some fresh paint. The piece turned out really rad and we filmed it so keep an eye out for that soon.
The following day we made a second attempt at filming and found another badass spot involving a giant cross and some benches. Simone made quick work of one of the set ups and then proceeded to kill himself trying a ridiculous move on the cross. The altitude in Quito is almost two miles high meaning the air is much thinner up there than what both of us were used to. Simone didn't give up and after taking a spill that involved his bike landing on him from almost seven feet up, he finally got the move done. That initial crash took him out for the rest of the trip and we took it easy switching roles as I tried to get a few things filmed.
Then the rain came and shut us down for the rest of the day and the day that followed.
Our trip to Ecuador was an amazing experience and we could not be any more thankful the opportunity given to us by our good friend Marco at Zona Extrema and every local that came by to shred with us. Thanks again and Keep it Local!
– Chadwick