Shadow Keep it Local Tour: Texas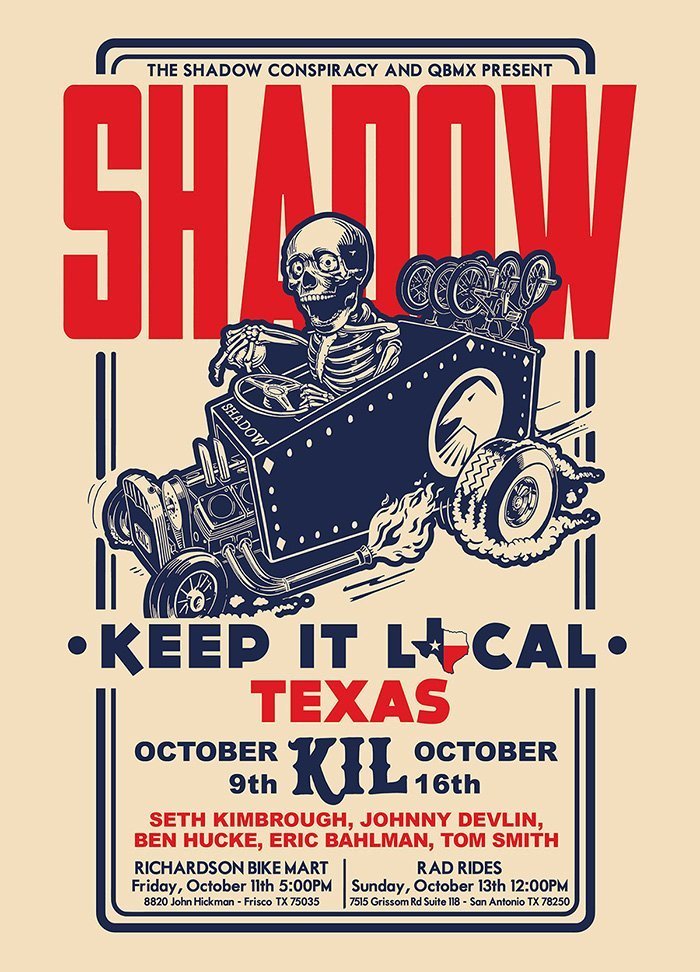 The Shadow crew is heading to Texas for a Keep it Local Tour brought to you by QBMX. Seth Kimbrough, Johnny Devlin, Ben Hucke, Eric Bahlman and Tom Smith will be representing the family as they session the Lone Star State, hit Texas Toast and film for our upcoming full-length DVD. We'll be doing shop stops at Richardson Bike Mart in Frisco on Friday, October 11th at 5PM and also at Rad Rides on Sunday, October 13th at 12PM so if you're in the area be sure to come on out and meet the crew.
Follow the Shadow Conspiracy Instagram, Facebook, and Twitter for constant updates.