Shadow KIL France
Day 2 Update
Another day in the book for our KIL Tour in France. Starting the day off at Bros. Bike Store, we pedaled to our first spot of the day where everyone clipped up hard. It was awesome to see one of our newer recruits Nico Badet fitting in with the crew so well by putting down some very stylish lines in his own signature way. After a few more spots, some ham and cheese sandwiches, and a couple of amazing clips, we ended up at the infamous Lyon wedge spot. This is a spot you would only find in a video game and the crew proceeded to shred it. At the end of the heavy session, we put a cap on the night with some beers and pizza by the lake. Can't wait to see what day 3 has in store for us! Follow
@theshadowconspiracy
and
@sparkysfrance
for more updates from the road.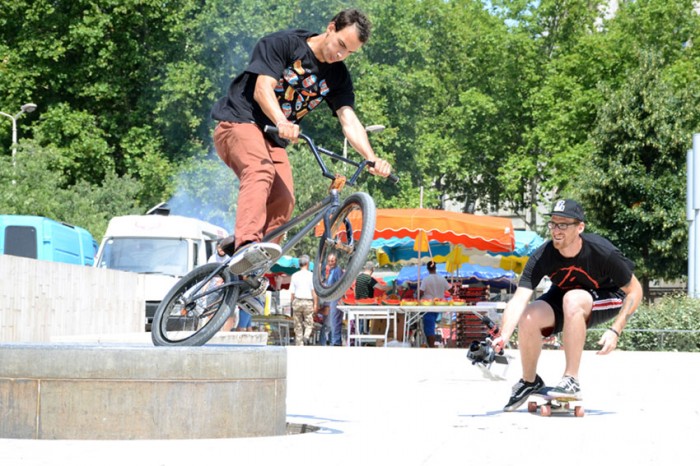 Badet clipping up by putting his tire down and sliding through the tranny.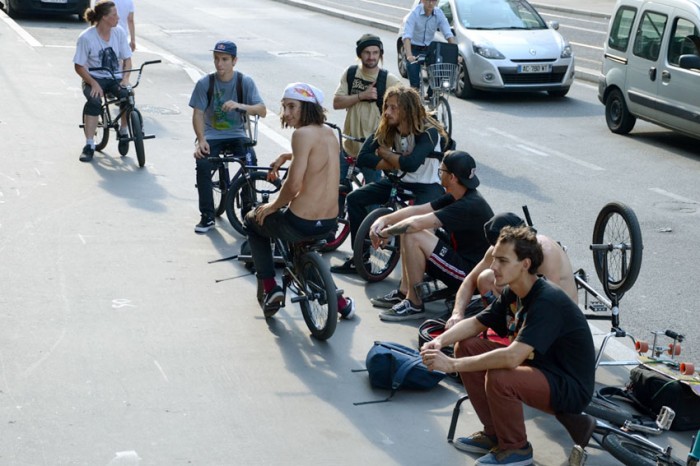 Crew chills.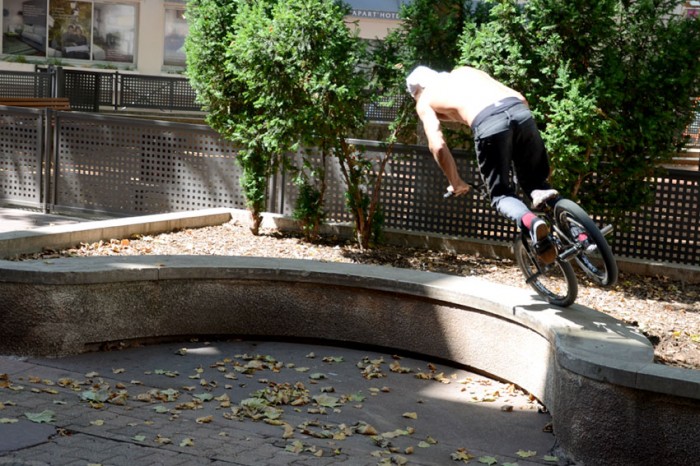 One of the tightest nose manuals I've ever seen. Simone put in work to get a dialed move on this.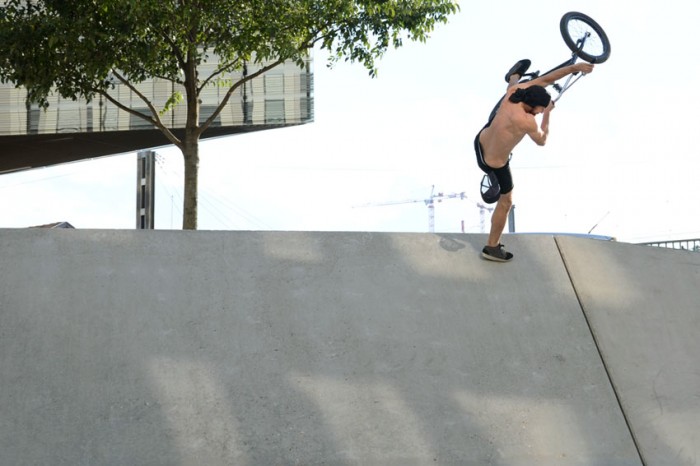 Shadow's art director and French native Arnaud Mauler with the hefty foot plant and the wedge spot.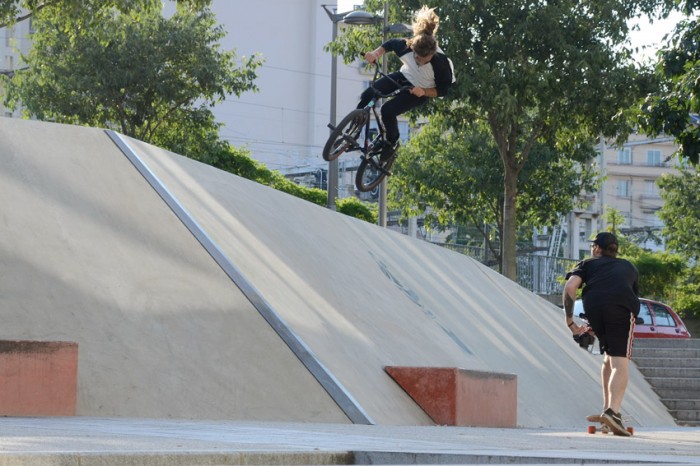 Joris Coulomb, mid line 270.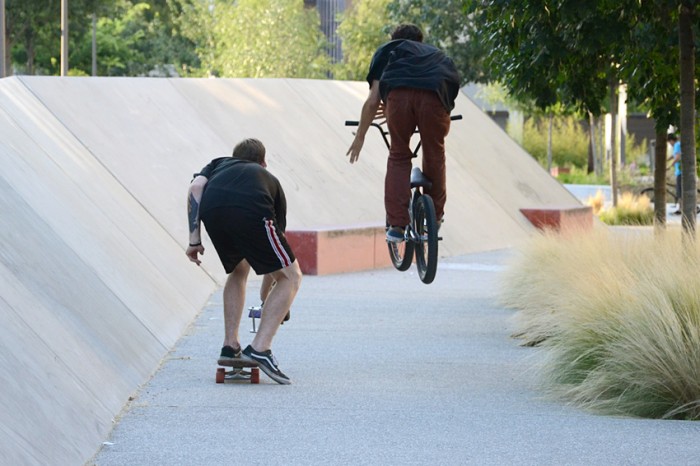 Nico throwing the bars while putting together a solid line. Check out that timing! Photos: Lilian Conry