Shadow x QBMX – 2013 KIL Tour Michigan
The Shadow Crew is headed to Michigan the week of June 22nd for a KIL Shop Tour in conjunction with QBMX. They'll be hitting Albe's BMX on June 22nd at 4PM and Cycletherapy in Waterford on
June 23rd at 2PM with a session following at Zero Gravity Skatepark. We have free stuff to give away, so come to ride and hang out with Lahsaan Kobza, Johnny Devlin and Caleb Quanbeck.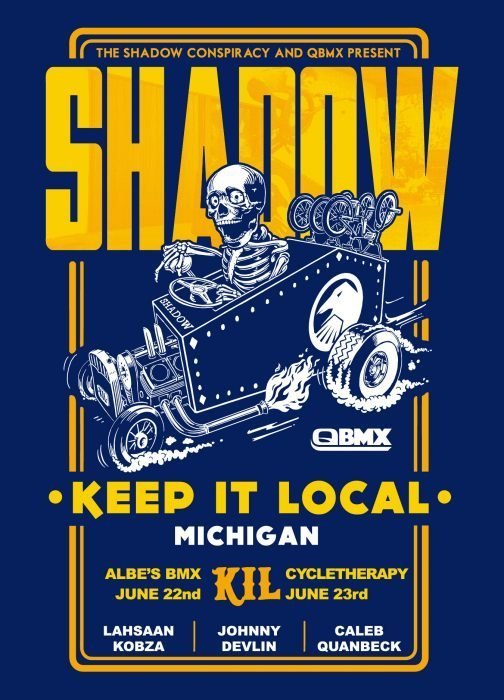 Albe's BMX – 5743 E. 13 Mile Rd., Warren, MI 48092 – Phone: 586-264-1150
Cycletherapy – Waterford – 3545 Elizabeth Lake Rd., Waterford, MI 48328 – Phone: 248-681-8600