Shadow x QBMX KIL Tour Michigan
Albe's BMX and Cycletherapy Photo Update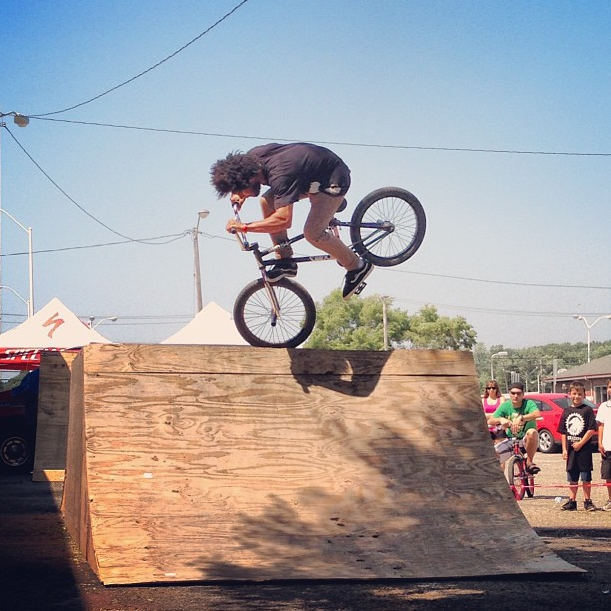 This past weekend we had two AMAZING shop stops in Michigan for our first KIL tour of 2013.
Saturday was at the infamous Albe's BMX Shop in Warren. The turn out was seriously awesome. Flip and Bob the Builder came through with some serious ramp set ups that the locals and the Shadow dudes equally shredded. It's always good to see the shop regulars come out and tear it up with the team. I think I might have even witnessed a 360 backflip at one point! After a bit of pizza, a few Mt. Dews, and some autographs, the crew tossed out the free shwag and everyone went home happy.
The following day we headed to Cycletherapy in Waterford. When we arrived, everyone was decked out in Shadow gear. It was seriously awesome to see everyone repping hard. We hit up their sweet box set up and tried to avoid roasting to death in the sun. I think we could call it mission accomplished.
Overall we could not be any happier with the turnouts at each location and we want to thank them both for their hard work and helpfulness in making this all happen. Big shout out to Glenn at QBMX, Flip and Dane at Albe's, and the whole crew at Cycletherapy!
– Chadwick