Introducing the Shadow Supreme Standards
The Supreme Standards testing was born out of the idea of elevating and progressing the testing of our parts outside of the typical international standard machine testing that is very common in the BMX industry. Obviously, the stresses of BMX riding are anything but "Standard" but in order for us to continually increase the strength and performance of our parts, we also need to continue to elevate the level of abuse that our parts suffer in the design stages. As you read on, you will learn about the five stages of testing that all Shadow parts must go through before being labeled "Supreme Standard Parts".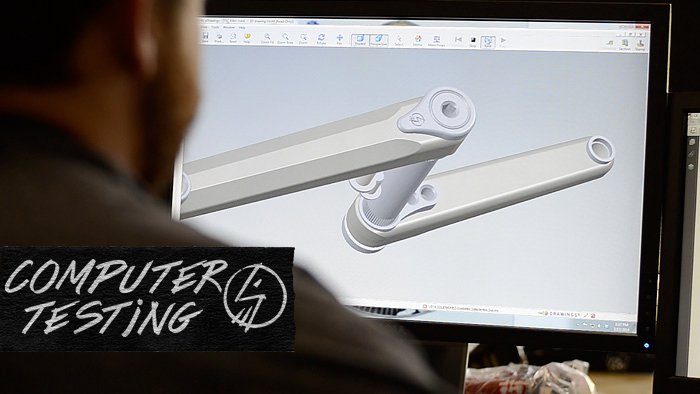 1. Computer Testing – All Shadow Parts are intuitively thought up, concepts are closely examined, and then computer designed and tested to make sure our thoughts are sound and to ensure we have a progressive part to bring into existence.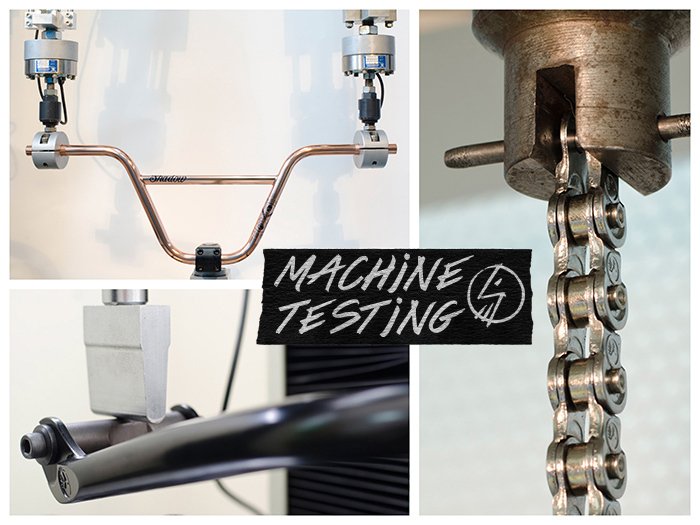 2. Elevated Machine Testing – Working closely with our test labs, we have increased the amount of force and stress being applied during machine testing to really simulate the hard stresses that occur during progressive riding. Testing our designs as well as our competitors until they break, we took the highest results and made that our base level to surpass.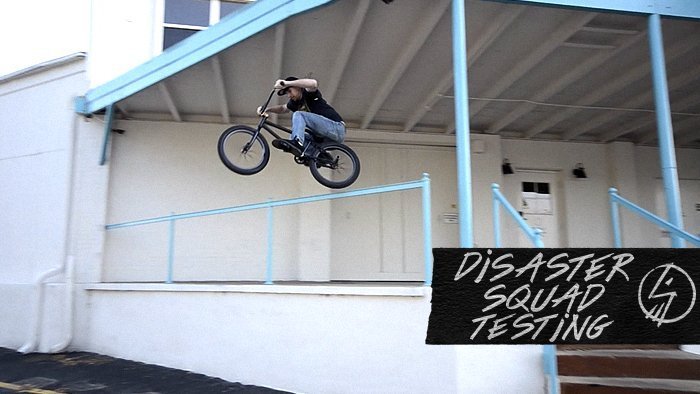 3. Disaster Squad Abuse – The Disaster Squad plays a huge role in a parts testing journey. These are a group of riders that we have been working with for a large amount of time that are brutally hard on bike parts. These are not the smoothest riders you will find, but this is what makes them perfect for the job. Once these guys put a part through their paces and sign off on it, we definitely know we have something solid to move forward with.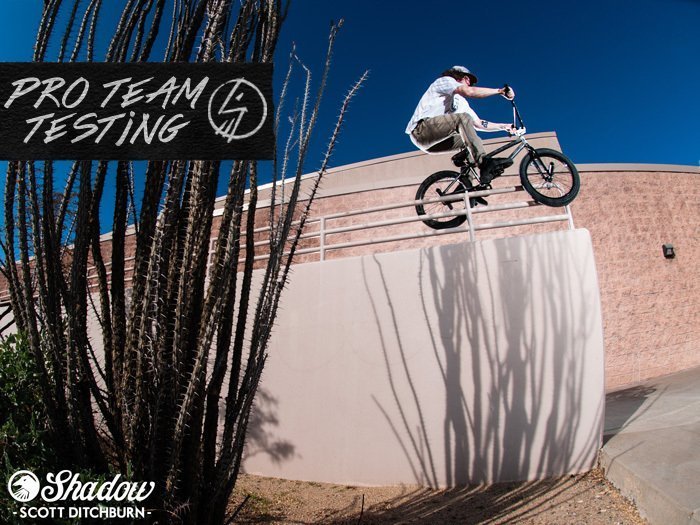 4. Pro team testing – Our Pro Team really tests the detailed performance of a part. Always involved during the actual design process of our parts, these riders will critique the way the part performs and help us make revisions until we've reached a level that they are happy with.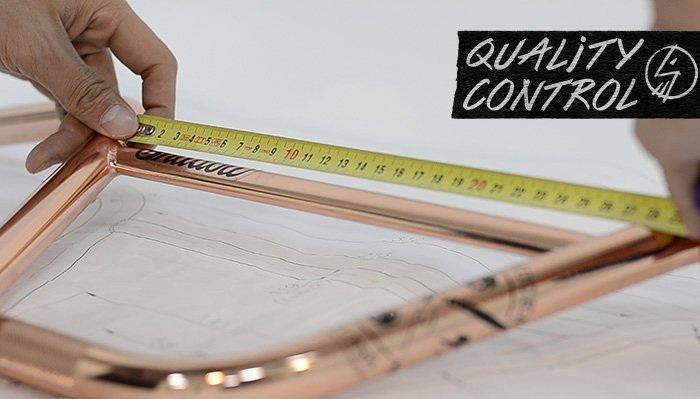 5. Quality Control – During and after production, we have a group of trusted individuals personally monitor the manufacturing and examine our parts to ensure that everything has been made to perfection. This is a very time consuming process, but we feel that this is one of the most important steps in ensuring you get exactly what you are looking for.
The Supreme Standards is very focused testing that yields some of the best performing parts possible. Specifically created to keep all of the riders that support us and run our parts stoked! As progressive riding becomes harder and more brutal on BMX parts, we will continue to test the hell out of our's to keep you ripping along.