Trey Jones
Team Rider Update

"Hey guys, how's everything going!? I recently took a trip to Atlanta with my good friends Joey Juaristi and Brien Kielb to ride some rad spots and go see Hank III. It was seriously awesome! After being in Georgia, I headed to Interbike and did that whole thing with my girlfriend Rohanna. Things have been kinda crazy down here in FLA, but we are holding through and the weather is just now starting to dry up so we can finally start working on the trails! In the mean time we have been making regular visits to the legendary Kona Skatepark in Jacksonville and some other places around Florida. Thanks for everything guys!
– Trey Jones


A quick nosie in between digging sets at the trails.


Banned in Peace, Banned Forever


Trey and Ro looking good for the Interbike crowd.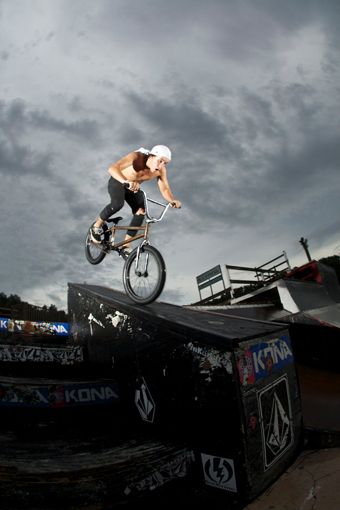 Sending a nose down a ledge at Kona for an ESPN article.