The Shadow Interlock Supreme Chain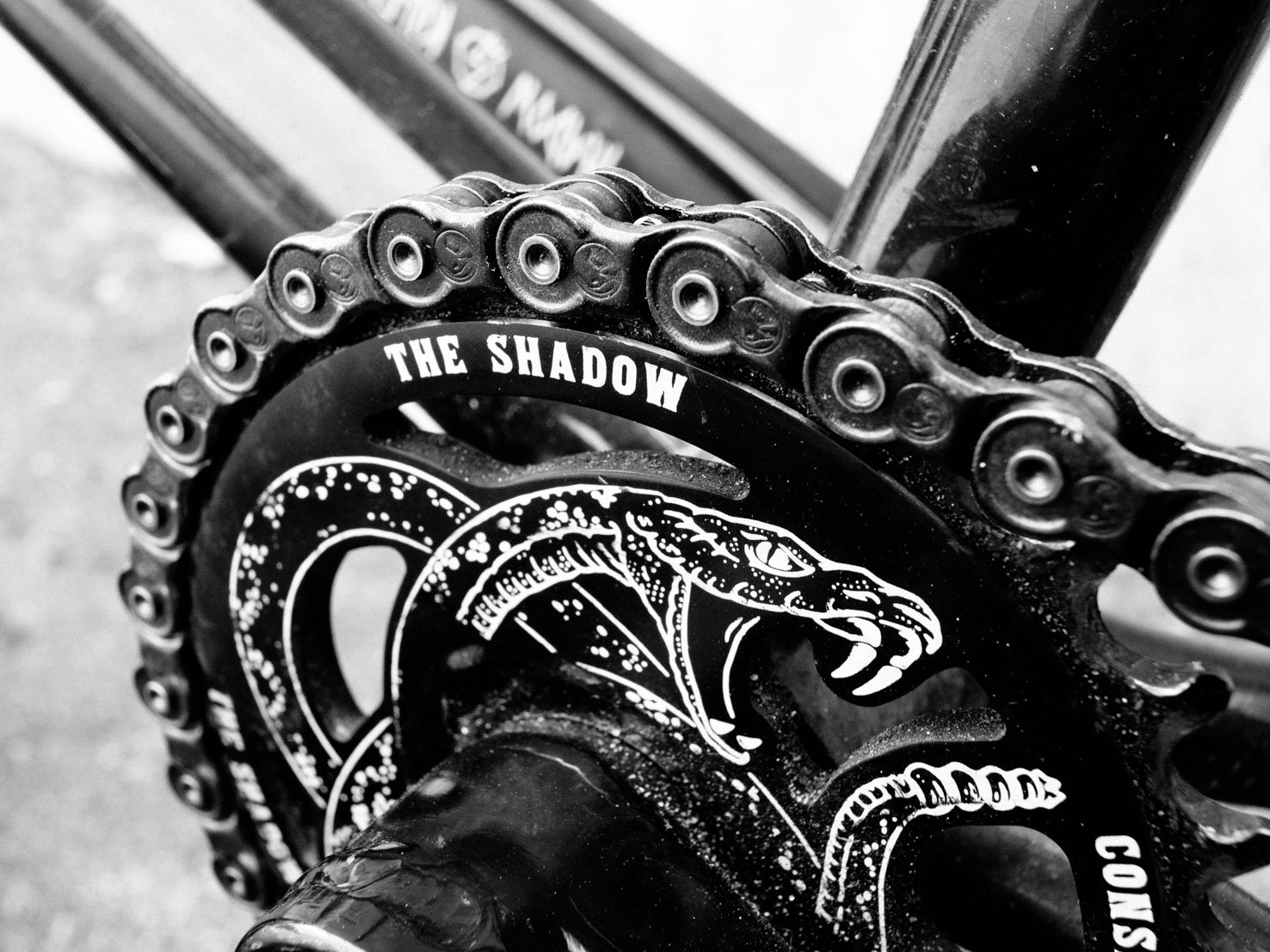 The curse of designing a great product for our fans is that we are never satisfied with what we create and we are always dreaming of doing more and imagining the possibilities that future products can bring. As you read on you will notice how this specifically applies to the Interlock Supreme Chain. After the release of the very successful Interlock V2 chain, any normal group would have hung their boots up to dry, popped open a few bottles of bubbly, and absorbed the wonderful feeling of making something great. We on the other hand, fueled by the immediate anxiety of improvement, went straight back to the drawing board and started the process of imagining what we could possibly do to greatly improve upon our existing Interlock V2 design.
We spent years toying with ideas of using different materials, processes, and impossible to manufacture designs that left us in a state of uncertainty as to the future of the Interlock Supreme Chain. It wasn't until we started deeply considering the actual manufacturing processes that we started to see the light at the end of the tunnel. We took our top three ideas and dove head first into the manufacturing end of things to see how we could bring our seemingly impossible ideas into the realm of possibility. Working closely with our own chain manufacturer, we developed a way to "cold forge" our chain plates. This allows us to create a 3D "offset" chain plate design that lets us add material where it is specifically needed as well as creating a plate that is not bent and instead "offset" to take its shape. The forging process itself boosts the overall strength of the actual chain plate as well, by increasing the hardness of the material. This was no easy task, cold forging is a typically slow process compared to traditional methods of making chains. We dedicated years to dialing in our process to be able to finally offer the Interlock Supreme Chain at a reasonable price.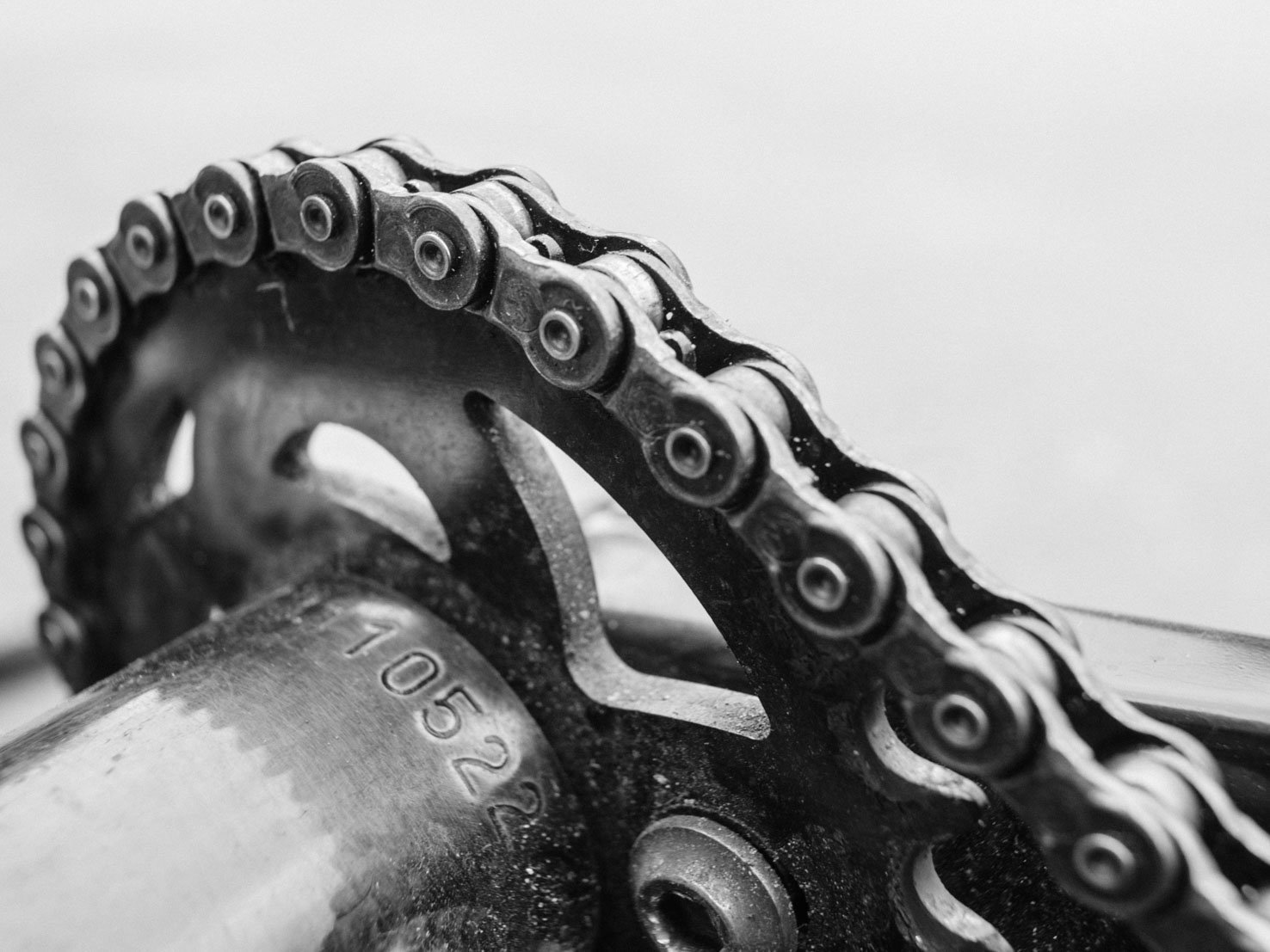 We can confidently say that pushing the limits is an understatement when it comes to the Interlock Supreme Chain. Using our new proprietary forging process, a manufacturing process that has never been applied to a BMX chain before, we were able to create a completely unique plate and pin design to help eliminate all weak points and arguably create the strongest BMX chain in existence.
Have a problem breaking chain links? Our new forging process actually condenses the metal used in the chain plate to create the stiffest and hardest chain plate possible. Along with extra wide mushroomed pins and hardened rollers, this chain tested incredibly high during our Supreme Standards testing! You can now ride in confidence knowing that you have the best technology to keep you rollin'.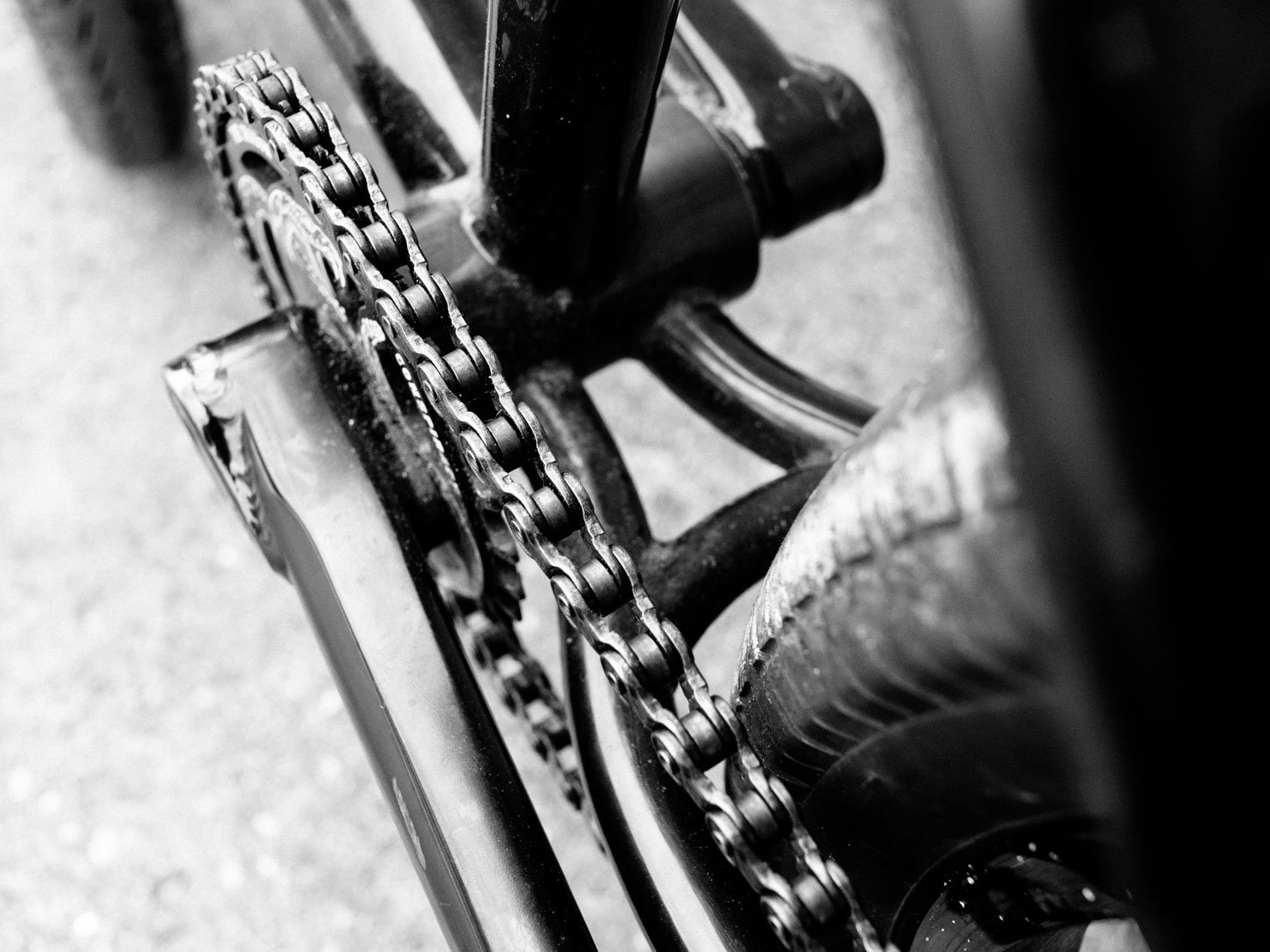 Finally, after all of the waiting, we are proud to be able to release a special production of Interlock Supreme Chains on Saturday, December 13th. These will only be available through a select group of dealers in the USA and only on December 13th. The first run will be a total of 300 chains in silver and will be distributed to select dealers for your purchasing pleasure. The time has come to get your hands on the category smashing Interlock Supreme Chain but only if you act fast. If you can't get your hands on one in time, we will also be releasing the first large scale production of the Interlock Supreme Chain in March of next year.
This is a proud moment for us here at The Shadow Conspiracy but our work is never done. We are already back to the drawing board imagining things that will continue to push things forward and to ensure that you continue to have the utmost enjoyment throughout your BMX experience.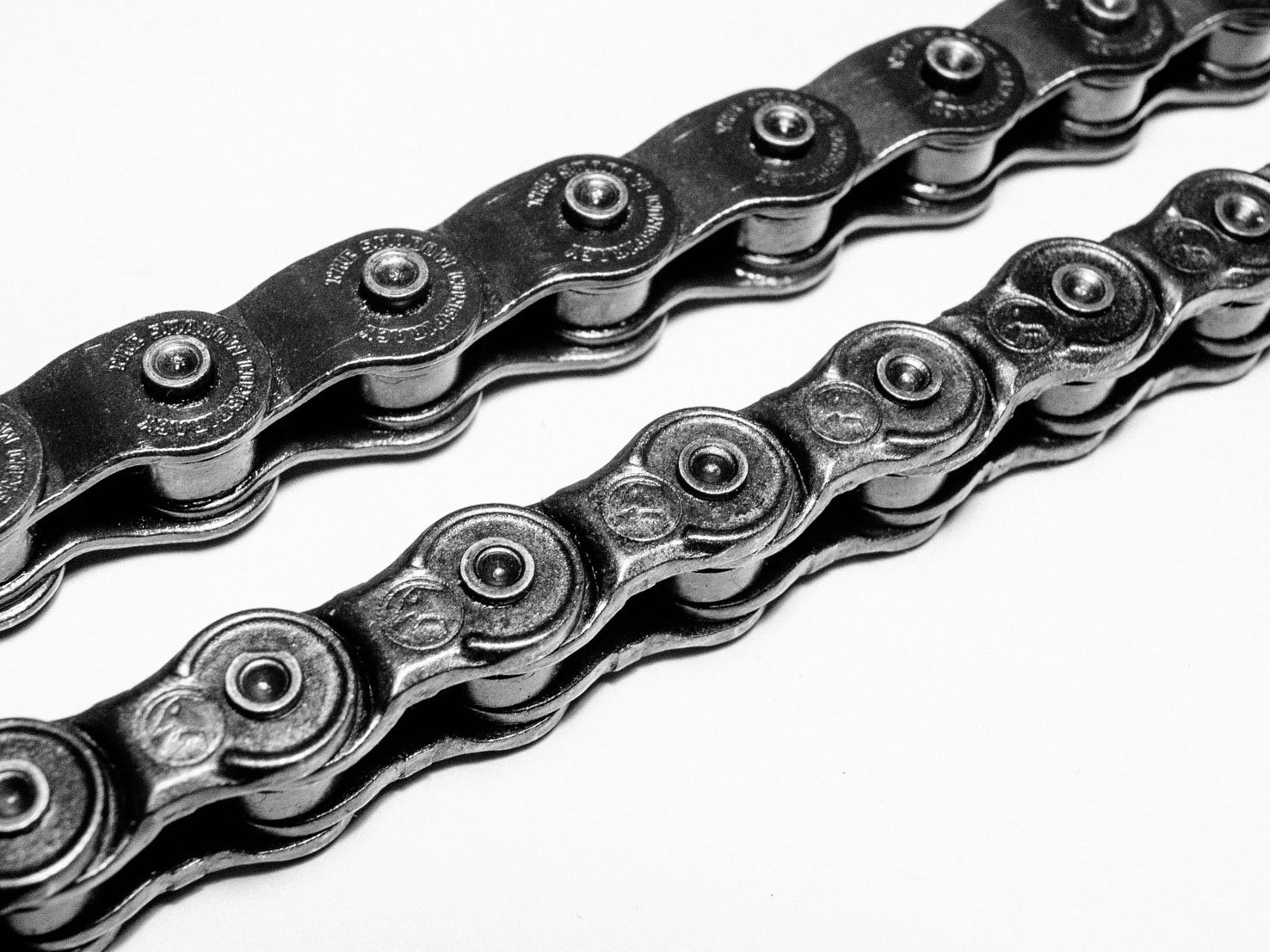 [side by side comparison of the Interlock V2 Chain (top) and the Interlock Supreme Chain (bottom)]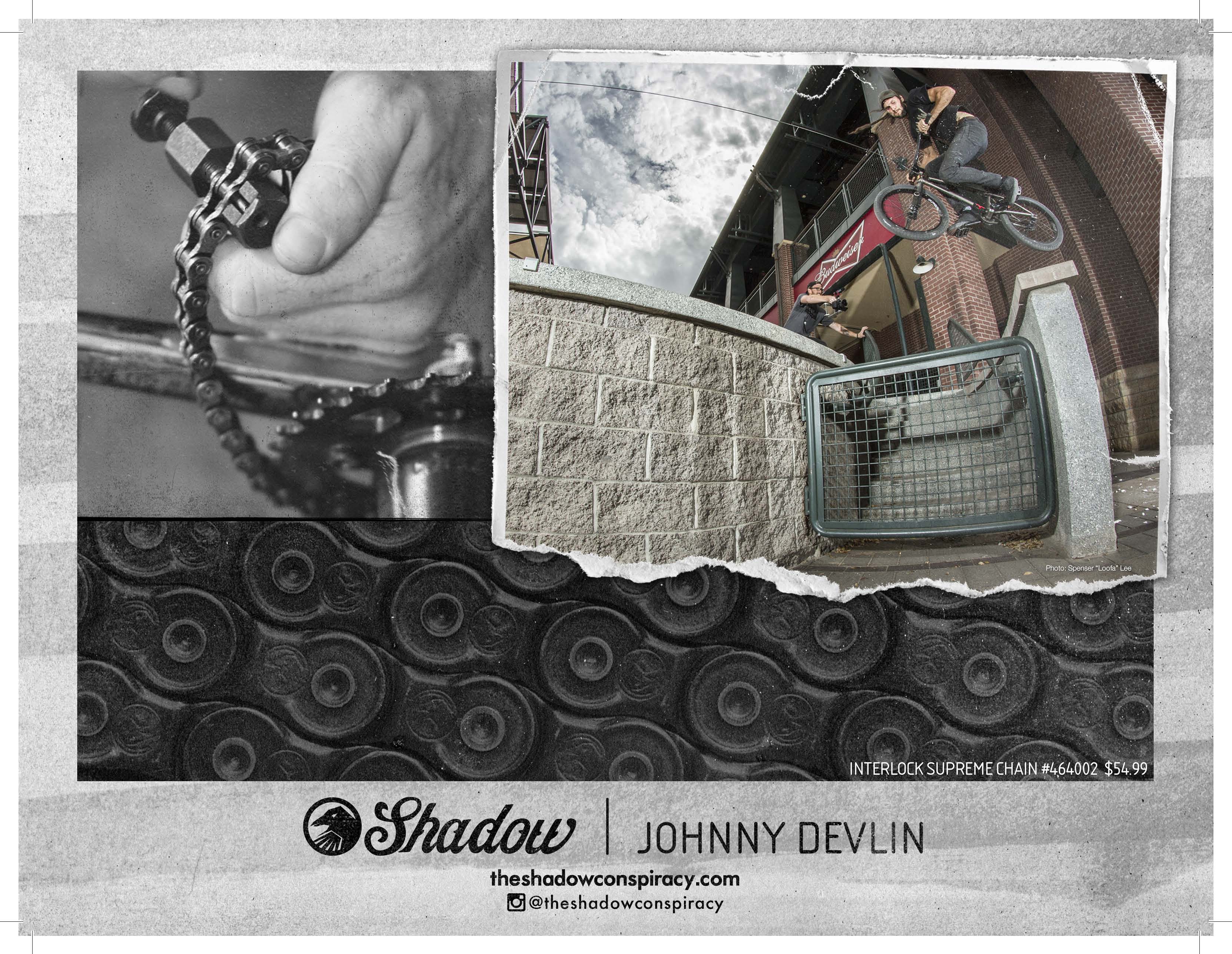 Find out more about the Interlock Supreme Chain Limited First Run HERE.