The Shadow Conspiracy x Stay Strong
Stephen Murray Collaboration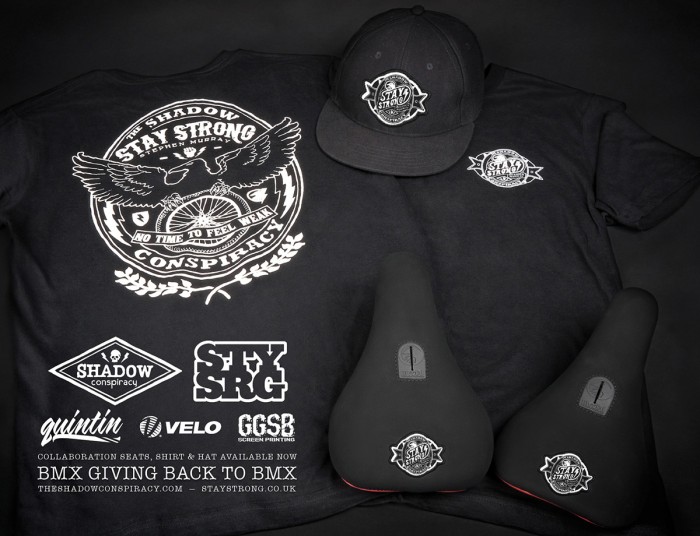 "Today is an extremely proud day for me as I am able to introduce to you, The Shadow Conspiracy x
Stay Strong
project. Since 1992, Stephen and his family have been close friends of mine. When I found out that Stephen got hurt, it was absolutely devastating to me just as much as it was to BMX. We never want to see one of our own get hurt, but when they do, we have to rally together. In 2012 Shadow was finally in the position to truly give back. To start, I reached out to a few of our friends and factories that we work with here at Shadow and asked if they would be down for the cause. We hit up
Velo
for the seats,
Quintin
for the hats,
GGSB
for the shirts, and got our art guy Arnaud Mauler involved for the designs. When they found out who it was for, they were more than down to help and also share the profits with our friend Stephen. The best part of this project beyond everyone coming together and how good the products came out, is that we are also donating 
$10,000
to to the
Stay Strong
organization. When I finally crunched the numbers and realized it was going to be such an astounding number, it made all the hard work and hiccups worth it. I can't thank everyone enough for working with us and Stephen on this project, it means the world to us! I hope you all enjoy the products and can show your support by going out and purchasing the collection. This project is much more than just some logos and art slapped on a couple products, it's BMX giving back to BMX." - Ronnie B.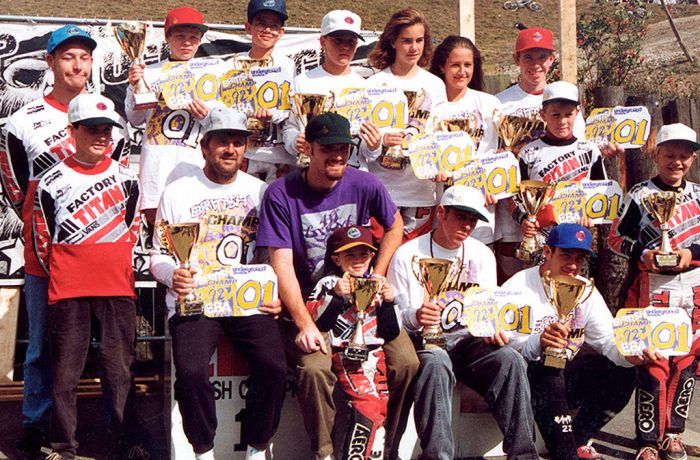 Ronnie B. with Stephen (behind Ronnie in the white hat) along with Neal wood, Dylan Clayton, Jamie Staff and Martin Murray at the Winter Championships way back when.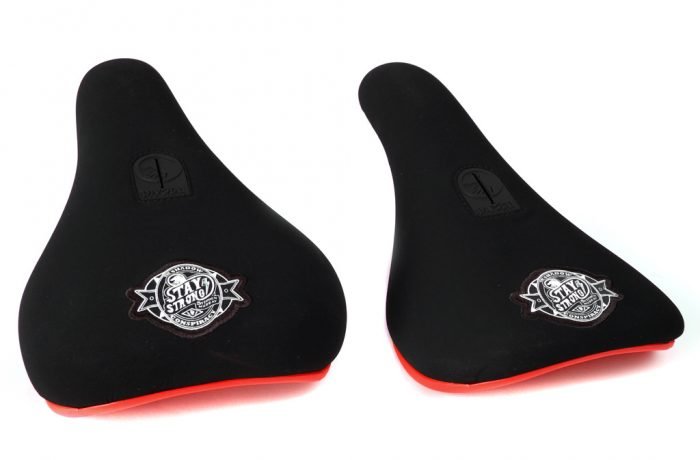 The Shadow x
Stay Strong
mid and slim Pivotal seats with a custom, sewn collab patch.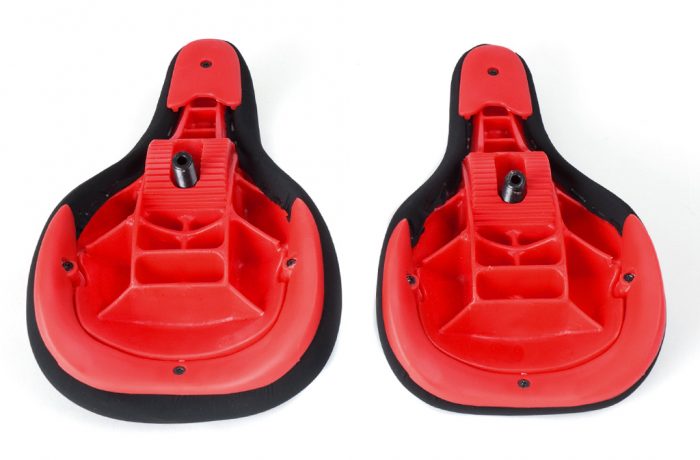 Made by
Velo
, each seat also has red guts to give it a little bit more pop.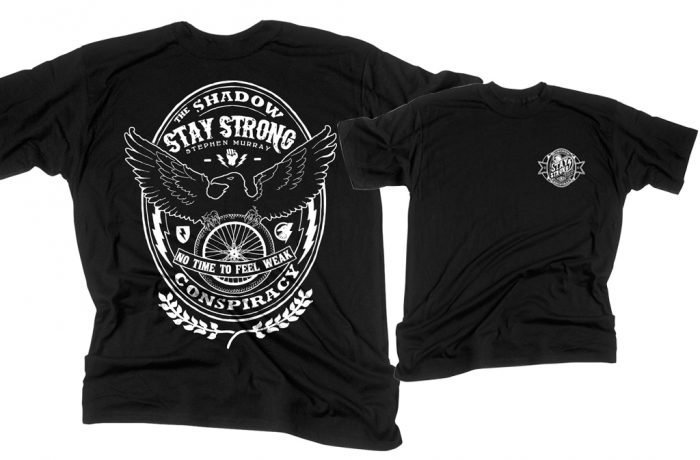 The Shadow x
Stay Strong
shirt, printed by
GGSB
, featuring front and back artwork by Arnaud Mauler.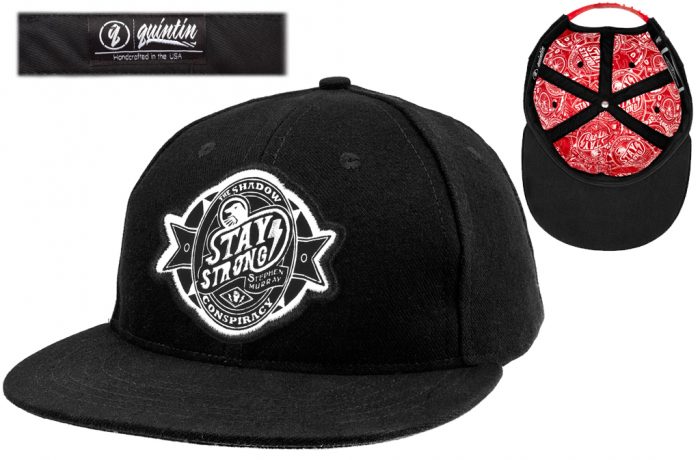 The Shadow x
Stay Strong
snapback hat, handmade by
Quintin
with fine detailed lining and patchwork.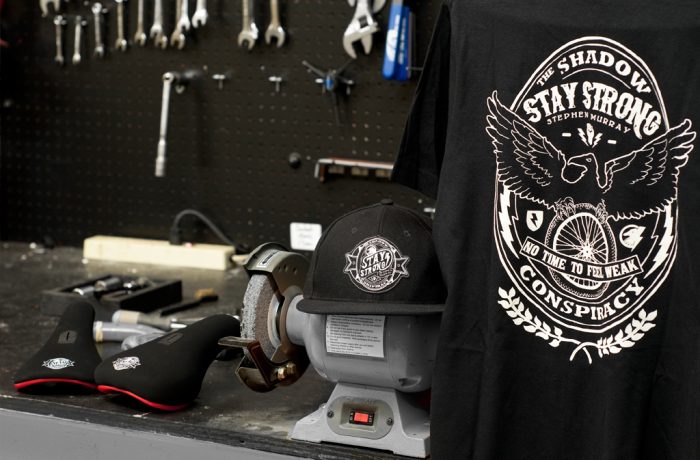 Thanks Again to Arnaud Mauler, Marco Dell'Isola, Stephen Murray,
Stay Strong
,
Velo
,
Quintin
,
GGSB
, and the entire Shadow crew for coming together and helping a friend in need. Stay Strong!