Trey Jones
Bike Check
Trey Jones always has an interesting ride and the bike he was shredding during our Albuquerque Team Meeting last week is no different! With a paint job like none other and some sample prototype parts including our brand new, ultra light Contender tires, this bike is truly one of a kind.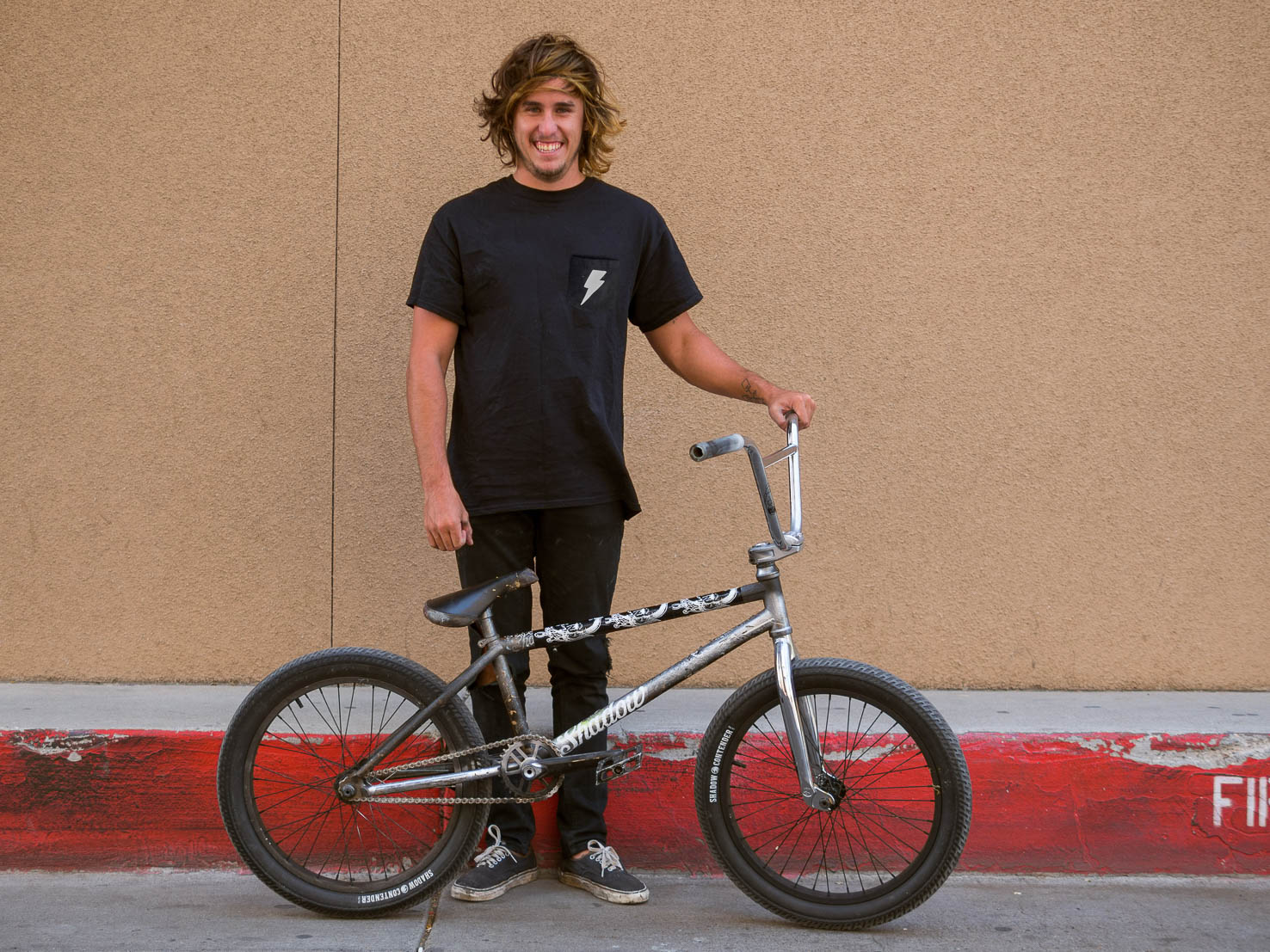 Frame: Cult Trey Jones signature Stone Cold 21″
Bar: Cult Trey Jones signature Stone Cold
Fork: Shadow Inceptiv
Stem: Shadow Ravager Top Load
Headset: Shadow Stacked
Pedals: Shadow Ravager Alloy Sealed
Grips: Shadow Trey Jones signature 138 (Clear Tye Die)
Seat: Shadow Trey Jones Penumbra Series Solus V3
Cranks: Shadow Trey Jones signature Killer
Bottom Bracket:Shadow Stacked
Sprocket: Shadow Align 30t
Chain: Shadow Interlock Supreme
Tires: Shadow Contender (Prototype)
Front Wheel: Shadow Corvus Complete
Rear Rim: Shadow Corvus
Rear Hub: Shadow BTR II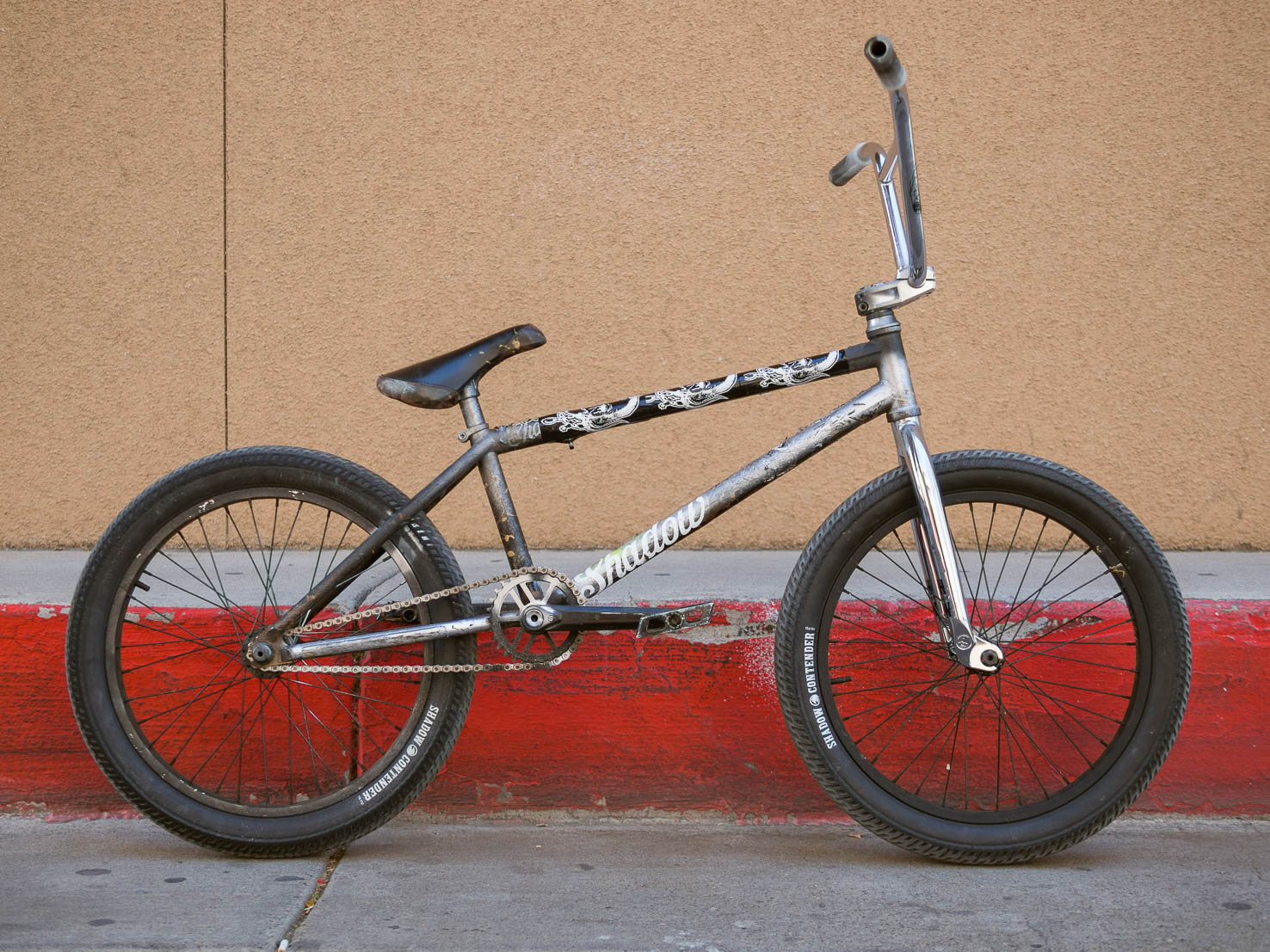 It's not your every day street machine, but this bike gets it done with Trey's signature style.