The Union Drawing Board
Shadow Interlock Chain Interview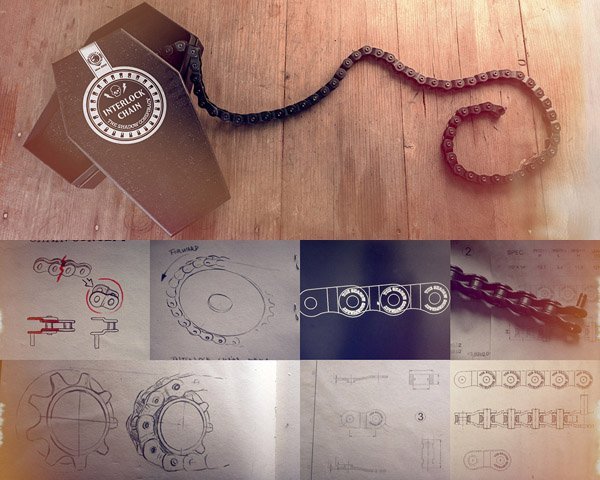 Click
here
to check out the full interview! "
How many samples did you guys go through until you had a final production version? I can't imagine you were able to hit the final design right away, how long did it take until you had a design everyone was happy with?
" "We went through about 20 samples/2 versions and the process of sampling and design took over a year. The original design's (V1) main difference was the plate shape and pin strength since this version was designed to handle the heavy loads of the 10t or higher cogs. This was the standard at the time. After the release of the V1, 9T micro gearing was in the beginning stages of becoming the standard. So we began development of the Interlock V2 with the curved links and increased pin strength to handle the additional stress that the 8 & 9T drivers caused to the chain."