Shadow Valor Tire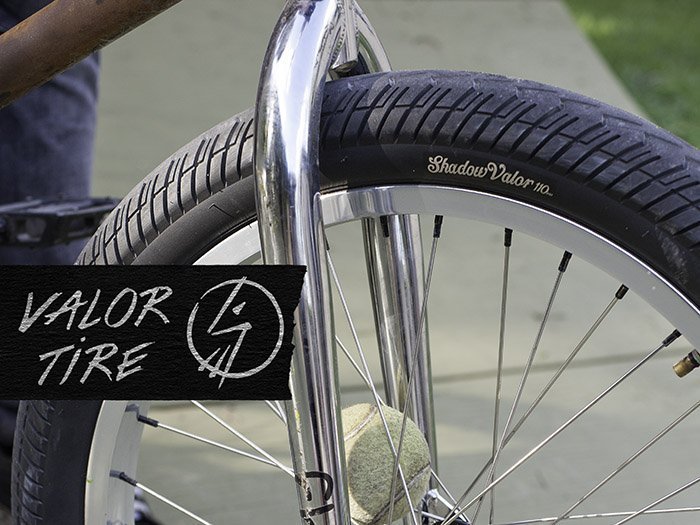 When the opportunity arose to design a new tire, we knew we wanted to create a functional and long lasting design. With a smooth, fast running center, extra thick and durable tread, high tech kevlar belts and aggressive side treads, the Shadow Valor tire meets and exceeds these expectations.
Available in 20″ x 2.4″, 110psi spec with sturdy steel bead and high density compound \for extra long life. Keep an eye out for a 20′ x 2.2″ version in late spring 2014, as well as special Pro signature colors.
Shadow Valor – when you are ready to shred!