Aggro Rag Freestyle Mag #13 – The Hip-Hop Issue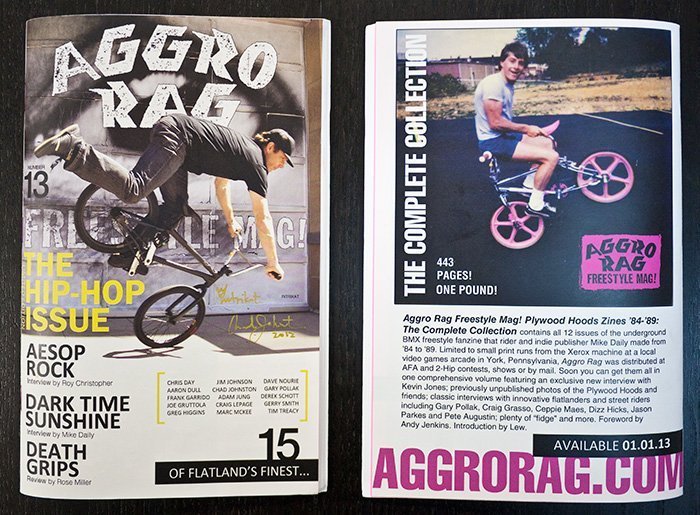 It's been 22 years since Mike Daily put out the last issue of Aggro Rag. A lot has changed in BMX since issue #12 was making it way through the postal service; several bottom bracket sizes, pivotal posts (or lack there of), and the internet just to name a few. Fortunately for all of us the new issue picks up where it left off following the core of the sport we all love to do.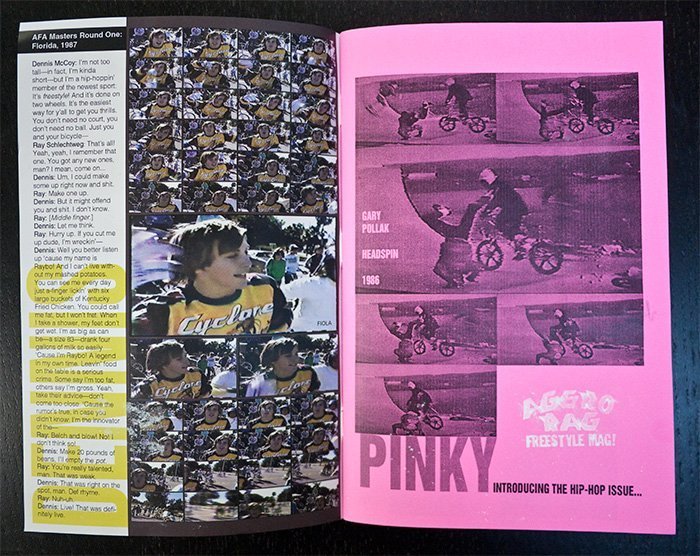 Aggro Rag #13 "The Hip-Hop Issue" has interviews with, and sometimes about, 15 influential flatlanders. Dave Nourie, Chris Day, Gary Pollak and Chad Johnston just to name a few. It's a walk down memory lane for some of us and a history lesson for others, but definitely worth checking out regardless of which position you come from. Also, included in this issue is a review of the new Death Grips album, an interview with Aesop Rock and a tribute to Adam Yauch of The Beastie Boys
written by Mark Lewman. All good stuff.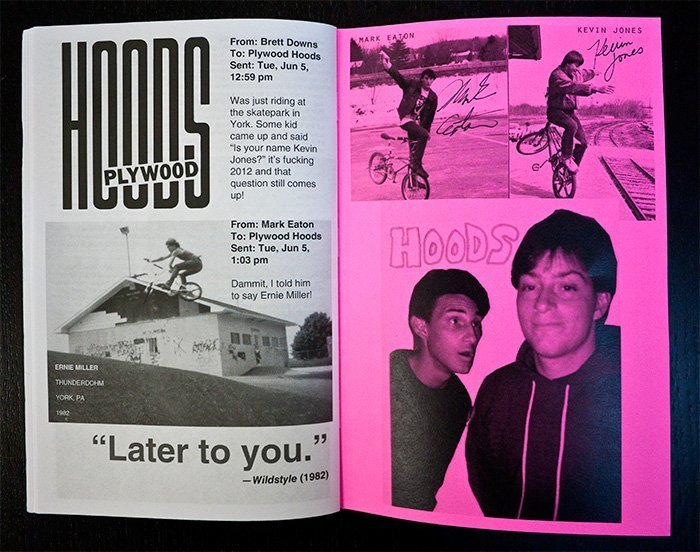 The latest issue is currently available direct from Daily for $10 postage paid the U.S., $11.50 in Canada and Mexico, and $13 shipped worldwide. To purchase a copy, hit up the threads on BMX Museum and BMX Society. There are only 500 issues, so get on it if you want a copy!
Be sure to follow Aggro Rag on Facebook!